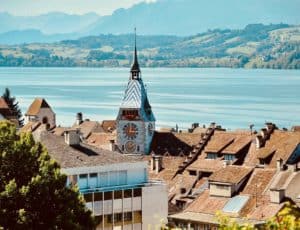 Secured Finance, a platform provider for the crypto loans and the derivatives market, says it has acquired $4 million in capital as part of its "oversubscribed" seed round.
The successful raise, with demand of "more than double" of Secured Finance's initial target, has been co-led by GSR Markets, a leading trading firm in the crypto space; open-source research, development, and deployment laboratory Protocol Labs; venture capital firm FinTech Collective; global tech investment firm HOF Capital; and strategic investment arm, Huobi Ventures.
As mentioned in a release shared with CI, there were a number of prominent individual investors that made contributions as well. They reprotedly include Board Member at Nomura Holding America James DeNaut, South African entrepreneur and Civic's CEO Vinny Lingham, Twitch Co-Founder, and Founder of Goat Capital, Justin Kan, Quantstamp CEO Richard Ma, Chief Operating Officer at CoinList Scott Keto, and Creator of IPFS and Filecoin, Juan Benet.
Masakazu Kikuchi, CEO and Co-Founder, Secured Finance, stated:
"Today, we stand at a critical juncture in the journey to democratizing the finance system. Our vision is to become leaders in decentralized finance and to spearhead this movement through the creation of an institutional-grade P2P cross-chain settlement protocol. The tremendous interest and backing of our investors and strategic partners will enable us to grow the Secured Finance team and secure regulatory approval and legal compliance for our platform across jurisdictions globally."
Established last year, Secured Finance aims to enhance decentralized finance or DeFi by providing investment-bank-grade financial products and services for crypto-assets. Using decentralized ledger technology (DLT), it "builds P2P derivative exchanges to cater for loans, forwards, swaps, and options."
Because of regulatory requirements for reserve liquidity to cover the crypto's "high-risk weight," attractive crypto-financial products are "not typically available through traditional institutions," the release noted while adding that by "fully complying with ISDA guidelines and redesigning trade lifecycle and banking operations in a peer-to-peer manner, deployed on the Ethereum blockchain, Secured Finance eliminates the need to account for such middleman risk."
Secured Finance's smart contracts "manage collateral autonomously, so users can trade loans and swaps without worrying about counterparty risk."
Rich Rosenblum, President, and co-founder at GSR Markets, said that since 2009, most developed economies have been "operating with record low-interest rates."
He further noted:
"In the digital asset space, rates are double or even triple digits, which opens up a lot of valuable investment opportunities, particularly in fixed income. Secured Finance has the right team and vision to bring fixed income products to DeFi while also solving some of the most difficult liquidity problems in the space."
Fady Yacoub, Co-Founder and Managing Partner at HOF Capital, noted that by introducing fixed-rate lending and yield curve structures to the DeFi ecosystem, Secured Finance will "enable traditional financial institutions to sell crypto-linked products, unlocking hundreds of billions of dollars in additional annual transaction volume for DeFi instruments."
Sean Lippel, Partner and Head of Digital Assets at FinTech Collective, remarked:
"A lack of a yield curve in DeFi results in wildly variable utilization based rates that lead to a lack of predictability and forecasting for DeFi ecosystem participants. We believe Secured Finance is building a new financial primitive that will spur further innovation around crypto interest rate swaps, forwards, and derivatives. We are excited to back such a strong team out of Asia, combining their DeFi ethos with decades of experience in institutional structured finance."
Unica Yin, Director at Huobi Ventures, said:
"Secured Finance is one of the rare teams with a deep understanding of both financial products and the on-chain market. We have been in close communication with the team for over six months and have witnessed first-hand their outstanding R&D and execution capabilities. We believe that Secured Finance will become an indispensable infrastructure within the Filecoin ecosystem."
Before this recent investment round, Secured Finance was financed via its active participation in the Filecoin Launchpad Accelerator, powered by Tachyon.
Offering funding, advice, and supports for startups that are creating open, interoperable, and programmable tools, infrastructure, and apps for the distributed web, the program was "essential in Secured Finance's development from a hackathon project to a mature investor-ready company."
Colin Evran, Ecosystem Lead at Protocol Labs, added:
"Secured Finance is a shining example of the power of the Filecoin Launchpad Accelerator to transform promising early-stage projects into high growth businesses on the brink of making a huge impact in traditional markets and Web3. Given the success of companies such as Secured Finance, we are delighted that Launchpad received a record number of applications for the second iteration of the program."
Sponsored