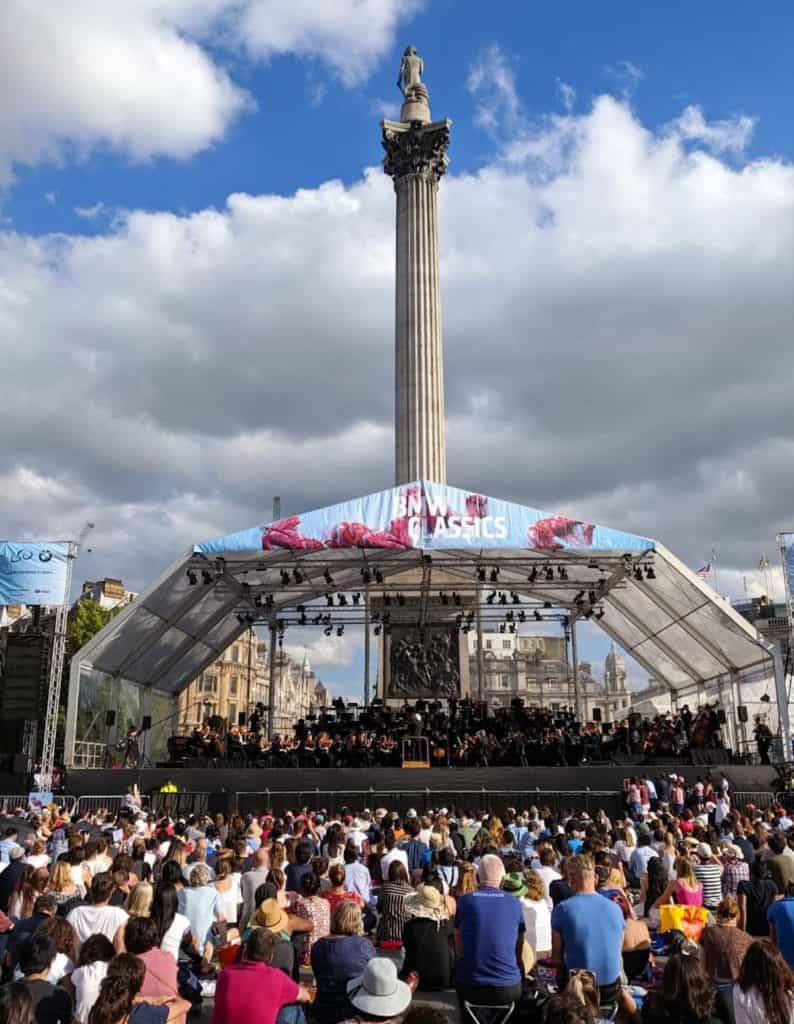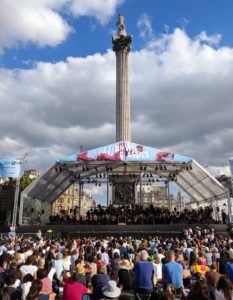 UK's digital bank Starling notes that with their platform and financial services, clients are able to bank "anywhere."
According to Starling Bank, that's what makes them a wonderful app for business owners "out and about at festivals." As part of this ongoing support for the UK's small businesses, Starling recently revealed that it's sponsoring Pub in the Park, which is a series of outdoor festivals around England that "brings together award-winning chefs, chart-topping music and all sorts of goods made by small British businesses."
As noted in the update from Starling:
"One of the many enterprises that have turned to Starling for business banking is GoodToBee, a small company based in Northamptonshire. GoodToBee sells handmade beeswax products, designed to keep food fresh without using plastic."
The firm was launched by Madeleine Willis back in 2018. She opened her digital-first business account with Starling back in August of last year. With Starling, there are "no monthly fees for standard business banking," the update from the digital bank clarified.
Madeleine, 51, remarked:
"The Starling app is so comprehensive. Doing festivals means that half of my week is usually spent in a field, so being in financial control through my phone and not a laptop is amazing. In quiet or downtime, I can set up payments to go out for the month's payroll. I also love the notifications of payments that will go out the next day – I can move money around if I need to and never get caught out."
Madeleine takes card payments from clients via Zettle by PayPal. Zettle is currently available via the Starling Business Marketplace and is linked up with her Starling business account.
She added:
"Being able to integrate with other systems through the Marketplace is really useful for us."
The Marketplace is the section of the Starling app where clients are able to link up to a range of third-party products and services.
As mentioned in a blog post by Starling:
"With her Starling Marketplace integration for Zettle, Madeleine can see key data points through the Starling app, including taxes, fees and total sales from a week at Pub in the Park. Starling business customers that are new to Zettle can also get an exclusive £9 card reader offer, provided that they sign up before 20th September 2021.*
It's great to be able to interact with your clients, especially when you're "selling a new product,"  Madeleine said.
The GoodToBee beeswax products "include reusable sandwich bags and material for wrapping cheese" and they're "sold online, in physical shops such as Waterstones bookshops and at festivals, including Pub in the Park," the update revealed.
As noted in the blog post by Starling, GoodToBee began after Madeleine and her family "took part in a BBC Breakfast challenge to collect all of their plastic rubbish for two weeks."
She added:
"I was absolutely mortified at the end of the first week, sitting on the kitchen floor surrounded by a pile of plastic."
One of the key changes they've made during the second week was "to make and use beeswax wraps."
"With that one simple swap, we saved a phenomenal amount of plastic," the update revealed.
As noted in the blog post:
"Determined to make beeswax wraps more readily available for other families, Madeleine set to work developing a recipe for beeswax wraps she could sell. Four years on, Madeleine employs a team of nine people and has been shortlisted for Entrepreneur of the Year, 2021, at the Great British Entrepreneur Awards."
As mentioned in the update:
"Another aspect of Starling that Madeleine appreciates is the ethical approach to banking."
We try to make our business operations as "waste free, plastic free and ethical as possible" and this  includes our banking, she added while noting that they did "lots of online research and Starling came out on top."
Starling is a founding member of the Tech Zero Charter, and they're focused "reducing [their] own carbon emissions to net zero at the latest by 2050 and hopefully much sooner." Starling's  personal and business debit cards "are made from recycled plastic."
Madeleine remarked:
"We love Starling's commitment to people and planet. And the app makes managing our money easy."
For more details on this update including terms and conditions, check here.

Sponsored Links by DQ Promote