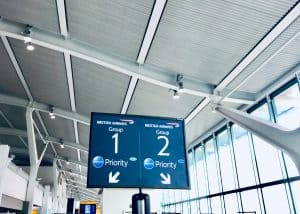 Marygold & Co, a neobank that is providing banking services in partnership with LendingClub Bank, has purchased Tiger Financial & Asset Management in a move said to be a precursor to a UK launch of a Fintech app.
According to International Advisor, Marygold & Co's UK subsidiary has purchased Tiger for £1.5 million. Of note is the fact that Tiger is authorized by the UK Financial Conduct Authority. Reportedly, Tiger currently manages about £42 million in assets.
As for Marygold & Go., it is a fee FDIC insured banking service that offers interest generating checking accounts as well as payments and transfers. Marygold is part of Concierge Technologies, a firm that trades on OTC Markets that holds a basket of diverse investments. In 2020, the company's investor letter commented on Marygold stating:
"Marygold & Co is a new Fintech challenger app led debit card. It will be something new and exciting and I really thought it would be out by now. It is not. It is taking up most of my attention and I am optimistic that we can launch during the first quarter of 2021. Besides the normal FDIC-backed savings accounts and Mastercard debit card, we plan to be offering time and goal-oriented investment solutions called Money Pools. Clients will be able to create a Money Pool any time by simply giving it a nameRetirement, a goal amount- $3 million and a date- 2041. From there Marygold & Co will invest the money in a dynamic combination of equity/fixed income/cash securities until the date comes due. Other planned features the app will have include remote check deposit, direct deposit, native tap & pay (along with Google/Apple/Samsung pay), and the ability to send money domestically to anyone!"
It appears that Marygold intends on expanding this concept across the Atlantic.
The aforementioned report quotes Concierge CEO Nicholas Gold explaining the UK acquisition:
"Marygold UK was recently formed by Concierge Technologies to be the holding company for just such purposes as this acquisition. Tiger is a well-positioned, profitable, asset manager that we believe will be immediately accretive. We feel that Tiger perfectly fits the profile for expanding the reach of our financial services offerings beyond the US borders."
In the US, Marygold remains in Beta but the UK has been more receptive to innovative financial services and is a more concentrated market.

Regarding the purchase of Tiger, it is expected to close within the next 90 days following regulatory approval.

Sponsored