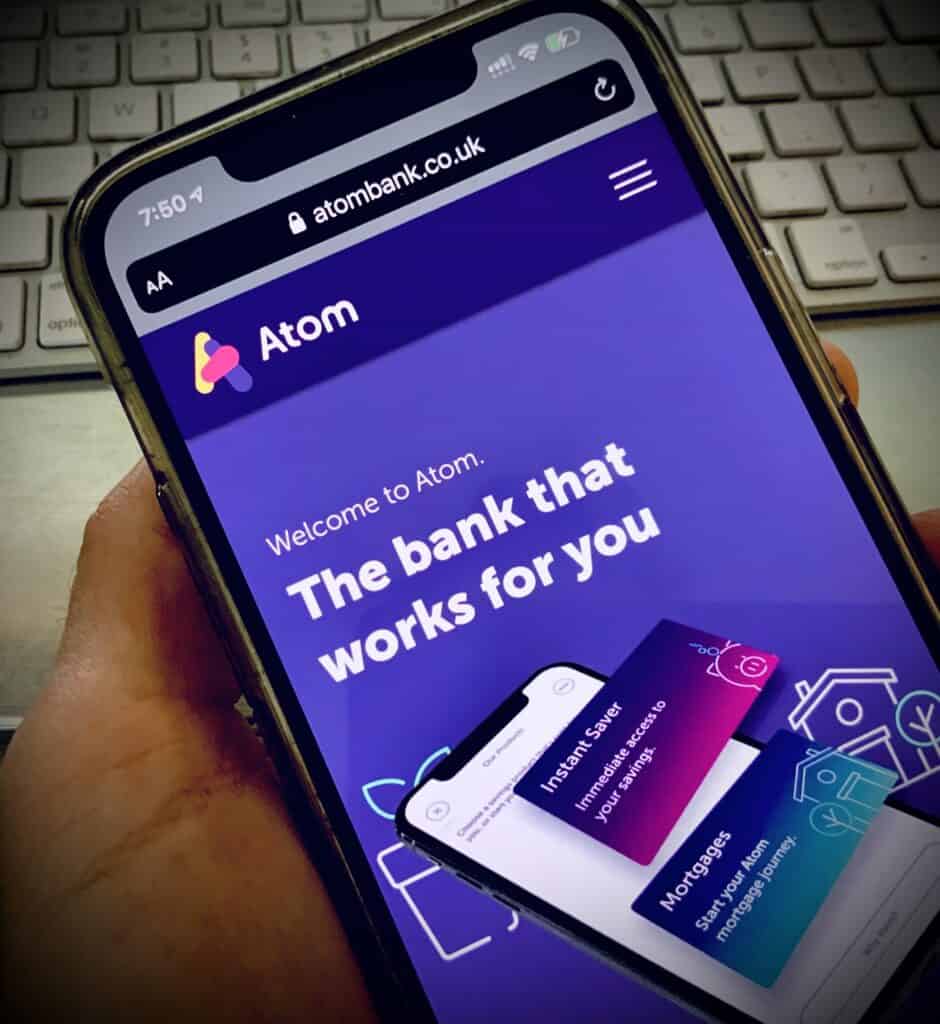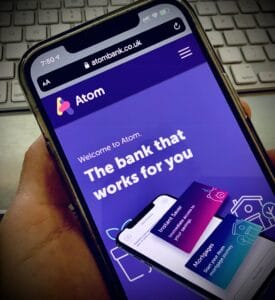 Atom Bank, the North East Fintech firm, has reported "strong progress" during its most recent annual report, "narrowing its losses and generating a monthly net interest margin (NIM) of 114bps by March 2021 (up from 10bps in March of 2020)."
According to the update from UK's Atom Bank, NIM continues to increase, "reaching 130bps in June 2021." This progress "strengthens Atom's confidence that it will be generating sustainable month-on-month operating profit later this year," the firm's management noted in a blog post dated August 25, 2021.
As stated in the announcement:
"Losses continued to shrink for the full year to 31st March 2021, to an underlying operating loss of £36m (2020: £46m) and statutory loss before other charges of £49m (2020: £57m). As seen in Atom's Q1 trading update (to 30th June 2021), strong cost control and an improving credit outlook together with a one-off gain from its liquid asset portfolio allowed Atom to record a monthly operating profit in June, further adding to this positive momentum."
The momentum since March of last year has been "underpinned" by several initiatives, with Atom "diversifying its savings range by introducing its Instant Access Saver, completing its largest mortgage securitization transaction to date (£0.8bn), and placing a strong focus on business lending which saw balances grow from £240m to £662m."
The announcement also mentioned that Atom Bank had been accredited as a CBILS lender last year, "ensuring that it continued its support for UK businesses when it was needed most." The bank is "on track to have provided £1bn in total lending to SMEs by September 2021," the update from the Fintech firm revealed.
As stated in the update:
"Continuing the focus on delivering an excellent customer experience, the bank has successfully commissioned its new banking technology stack. Atom partnered with Thought Machine to deliver Vault, a cloud native and smart contract based banking core, which was used to launch Atom's Instant Access Saver, now with over £1bn of customer savings balances."
All savings accounts and balances were "successfully migrated to the new platform, and Atom has made important improvements to its banking apps, enhancing both their speed and usability," the update confirmed.
Atom Bank claims that it continues to be one of the "highest ranked" UK banks by offering quick, transparent and "good value" customer experiences, with "a Trustpilot rating of 4.6, and a Net Promoter Score of +76."
Mark Mullen, Chief Executive Officer at Atom, stated:
"Throughout 2020 we served our customers with simple, transparent and competitively priced products and a first class customer experience. We continue to believe that the established banking model is well past its sell-by date. Too often it frustrates customers, antagonises regulators, disappoints investors and disengages employees. Why accept adequate when excellence is available?"
Mullen added:
"Atom has momentum, in recent years we have invested significantly in the business and now we're seeing the results. Our losses are shrinking and we achieved our first monthly operating profit in June of 202. We're confident that we will deliver sustainable profitability in the weeks and months ahead as we continue our journey to IPO."
As previously reported, Atom bank began offering services back in April 2016, providing Fixed Saver accounts and secured business lending for SMEs, followed by its automated mobile mortgage proposition in December 2016.

Atom introduced an Instant Saver in September of last year. With a competitive rate, no short-term bonus, no limits on withdrawals and no minimum amount required at opening, the instant saver "offers people much-needed flexibility while their cash works harder for them."

Atom is a "mobile only" and "customer first" bank. Based in the North East of England with a team of 400+ professionals, they're here "to do the right thing by their customers with outstanding levels of customer experience whilst taking the fight to the incumbents with exceptional levels of efficiency."

Atom is "an engaged and active part of the North East Community and in 2017 announced a four-year STEM partnership with the Prince's Trust in North East England."

Sponsored Links by DQ Promote