Data Security Law Comes Into Effect
On September 1st, the Data Security Law came into effect. Together with Cyber Security Law and Personal Information Protection Law, the three regulations shall lay the foundation for information security in China.
The 29th session of the Standing Committee of the 13th National People's Congress passed Data Security Law on June 10th, which says data should be classified based on varying levels of importance to economic and social development. (Source: CNR.com)
30 Institutions Including CAICT Caunch Data Security Initiative
In order to promote the implementation of regulations and promote data security technology communication, 30 institutions, including the China Academy of Information and Communications Technology (hereinafter referred to as "CAICT"), ICBC, Ant Group, China Telecom, and Xpeng Motors, have jointly launched the "Data Security Initiative (hereinafter referred to as "DSI").
DSI is a non-profit cooperation project, which is dedicated to creating a healthy and standard data security ecosystem, help companies understand regulatory requirements, and enhance corporate data security capabilities. (Source: chinanews.com)
Insurtech Platform DeepLight Connect Secures 10-million-yuan Level of Angel Investment
On September 1st, Insurtech platform DeepLight Connect announced the completion of a ten-million-yuan level of angel financing from Zhengxuan Investment.
Danjiu Capital served as the financial advisor to this investment and will provide follow-up support and services in the relevant fields. DeepLight Connect provides life-insurance companies with efficient data calculation tools, committed to promoting refined management and product update. (Source: 01Caijing)
ByteDance Confirms Plans of Selling its Stockbroking Business
On September 1st, it was reported that ByteDance was planning to sell its stock broking business with a total valuation between 500 million yuan to 1 billion yuan.  ByteDance responded to and confirmed the news later that night.
The sale is initiated in the first half of 2021. ByteDance has been negotiating the deal with institutions like CICC, Niuguwang, and eastmoney.com, two of which have given letter of interest. (Source: Sina)
---
The above is a weekly synopsis of the biggest stories on Fintech in China provided by WeiyangX, part of Tsinghua University, in partnership with Crowdfund Insider.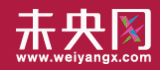 WeiyangX is the most influential website focusing on Fintech in China. The site covers the latest news, industry data analysis, business practices, and in-depth cases in Fintech. WeiyangX is incubated by Fintech Lab. Founded by Tsinghua University's People's Bank of China (PBC) School of Finance in 2012, the Fintech Lab is the first and leading research entity dedicated to leading best practices, promoting interdisciplinary innovation, and encouraging entrepreneurship in the field of fintech through scientific research and innovative project incubation.