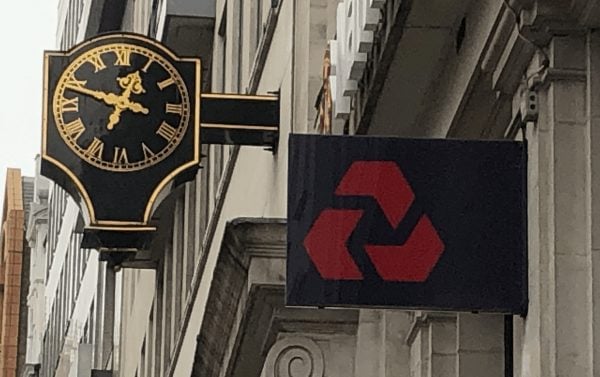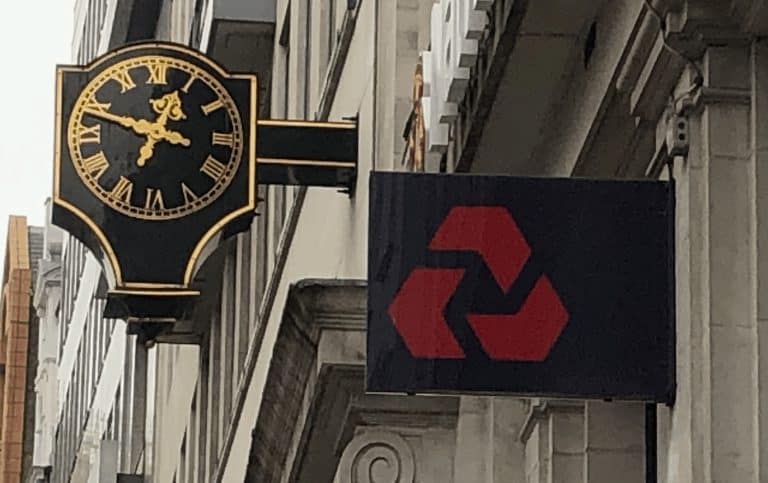 NatWest Group, National Australia Bank, Canadian Imperial Bank of Commerce, and Itaú Unibanco will reportedly be conducting the Global Open Finance Challenge, which will aim to promote innovation and the development of new services for a globally accessible, Open Finance ecosystem.
The four banking institutions are inviting innovators from high-potential startups, Fintech companies, academic institutions, as well as other large organizations from India and across the globe to participate in the Global Open Finance Challenge.
Candidates may submit applications by signing up online before the application deadline (September 26, 2021). The Challenge is scheduled to take place online between 18-24 October and the grand finale will be held on November 16, 2021.
The four banking service providers, with assistance from Cloud computing platform Amazon Web Services (AWS), are encouraging business owners and other industry innovators to prototype new customer services on an international level.
The concepts or ideas will aim to address various financial services use-cases, while encouraging  an open finance ecosystem that enables secure data-sharing among financial platforms, and allows banks to offer improved products.
Punit Sood, Head of India, NatWest Group, stated:
"We see a great pool of talent in India and it has a huge potential for fintech and banking sectors where individuals can contribute towards the changing dynamics of the sector. We, at NatWest Group India, are keen to encourage innovation and establish an environment that supports the rapidly evolving digital economy. I believe that the ideas presented in the Global Open Finance Challenge will contribute to an open finance ecosystem which is expected to transform the banking industry."
Neeraj Goyal, Head of Technology – India, NatWest Group, remarked:
"In order to grow in the evolving digital world, the emphasis on crafting an enhanced experience for customers is a key priority right now. Innovation, collaboration, and digitisation play a key role in meeting our customers' evolving needs. The Global Open Finance Challenge provides teams of innovators with a unique opportunity to collaborate and transform banking for customers around the world."
The banking institutions have worked with Oolys, an API infrastructure provider for financial platforms, in order to establish a sandbox environment that can run AWS in a secure manner.
This environment will aim to replicate a banking provider's infrastructure, allowing for fast testing with third-parties in a safe environment. In order to assist with the development of apps, each bank mentioned above will offer shared APIs, featuring open banking, open finance, and experimental services.
Program participants will receive guidance/mentorship from industry veterans. AWS will work closely with the banks to offer advisory support in order to assist participants with creating viable solutions.
The top 12 teams will be asked to pitch their ideas to an executive judging panel with the CEOs of the four banking institutions, along with industry executives from private equity and tech organizations:
Victor Dodig, President and CEO, CIBC
Milton Maluhy Filho, CEO, Itaú Unibanco
Ross McEwan, Group CEO, National Australia Bank
Alison Rose, CEO, NatWest Group
Werner Vogels, Chief Technology Officer, Amazon
Rob Heyvaert, Managing Partner, Motive Partners
The banks have mentioned the areas that the participants can focus on (in the form of questions):
"How can we better serve our corporate and business customers, and the public at large, by delivering high-value digital services?"
"How can we help current and new customers access banking services through more convenient or relevant digital channels?"
"How can we find innovative ways to help our customers make better decisions around climate and sustainability?"
There will be four winning teams chosen from the Global Open Finance Challenge, with one winner chosen for the areas noted above. There will also be an overall Challenge winner. The winning teams should get a chance to take part in an incubation program.
This program will include:
Proof of concept with the banks: "A dedicated in-bank team to collaborate and support a proof of concept, including feedback from front-line and customer research groups."
Ventures pitch: "Post-event, teams will have the opportunity to pitch to all of the banks' ventures teams."
Local market guidance: "Post-event, teams can receive exclusive meetings with in-bank teams for education on local market environments."
Senior leadership: "Exposure to internal decision-makers for networking relationship support and partner discussion."
Media coverage: "The winning teams will be featured in press releases across global and local banking, fintech, and technology media channels."
Solution architecture: "Expert consultants from AWS will provide support on functional and technical designs."
Werner Vogels, CTO at Amazon.com, added:
"Financial services companies across the globe are going through rapid digital transformation. By encouraging builders and crowdsourcing new technological ideas, these forward-looking banks running the Global Open Finance Challenge will be able to develop new technologies to meet people's rapidly evolving banking needs. We look forward to collaborating with the builders in the challenge to deliver tangible solutions that help people around the world meet their financial goals."