MasterCard (NYSE: MA)  will acquire CipherTrace a top digital asset firm focused on tracking, data, and security, for an undisclosed amount. CipherTrace currently works with many top banks and other financial institutions to provide solutions for some of the largest banks, exchanges, and other financial institutions around the world to better understand 7,000+ cryptocurrency entities.
In a release, MasterCard said the purchase will extend its capabilities in the digital asset sector – a fast-growing sector of Fintech.
Ajay Bhalla, President, Cyber & Intelligence at Mastercard, stated:
"Digital assets have the potential to reimagine commerce, from everyday acts like paying and getting paid to transforming economies, making them more inclusive and efficient. With the rapid growth of the digital asset ecosystem comes the need to ensure it is trusted and safe. Our aim is to build upon the complementary capabilities of Mastercard and CipherTrace to do just this."
Mastercard noted that digital assets, including NFTs, had become "intertwined with everyday activities" adding that trust and security will be critical to adoption.
Mastercard intends on providing an integrated offering that will build on CipherTrace's suite of digital assets and its own cyber security solutions to provide businesses with greater transparency to help identify and understand their risks and to help manage their digital asset regulatory and compliance obligations.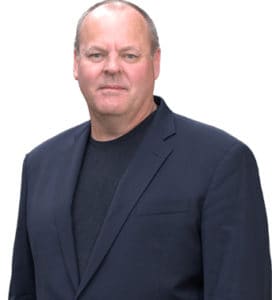 Dave Jevans, CEO of CipherTrace, explained they help companies, be they banks or crypto exchanges, government regulators, or law enforcement to keep the crypto economy safe:
"Our two companies share this vision to provide security and trust throughout the ecosystem. We are thrilled to join the Mastercard family to scale CipherTrace's reach across the globe."
In an email, Jevans said that CipherTrace is thrilled to be acquired by Mastercard.
"Mastercard is a leader in the global payments technology space, with more than 2.6 billion cards in 210 countries and territories around the world. Their mission is to connect and power an inclusive, digital economy that benefits everyone, everywhere by making transactions safe, simple, smart and accessible. Since 2015, CipherTrace has built an innovative platform that helps its customers enhance their fraud and AML monitoring activities for crypto-related transactions, monitoring more than 900 cryptocurrencies. With Mastercard's global reach and scale, CipherTrace will be able to bring its solutions – Armada, Sentry, Traveler and Inspector – to more banks, crypto exchanges and other financial and crypto institutions across the globe."
For current partners, he said:
"day to day, you won't experience much change operationally. CipherTrace will retain its name and identity. Our culture remains firmly rooted in the best practices that have been the foundation of our business since day one – a culture that Mastercard shares and is committed to growing. The solutions you rely on every day will only continue to get stronger and deliver increasing benefits to your business."
The acquisition is being described by Mastercard as part of its strategy in the digital assets space to help provide customers, merchants, and businesses with more choice in how they move digital value. Mastercard has already made investments in other well-known crypto firms including Gemini and BitPay as it seeks to support the broader use of blockchain technology and NFTs, and the potential to support select stablecoins directly on its network.

The deal is expected to close before the end of 2021 subject to typical procedures.

Sponsored Links by DQ Promote