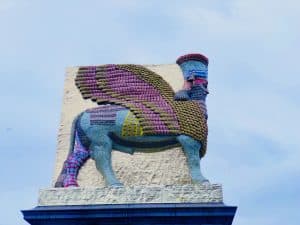 Validis, the provider of open accounting data analytics, reveals that it has teamed up with Bank North, the recently accredited SME-focused virtual bank.
Having acquired a UK banking permit (Authorization with Restrictions), Bank North is prepared to launch its first lending pod in Manchester this year, before introducing services across the United Kingdom.
Their decentralized lending service has been developed to provide fast, flexible, and borrower-friendly support to UK-based small businesses, created on seamlessly integrated Cloud-powered banking tech.
Coupled with a talented relationship banking division, they're focused on providing finance up to 10x faster than the industry standard.
Bank North has selected Validis to access and analyze small business accounting using its single API, which should improve the underwriting process and support improved access to funding through their lending pods.
An established UK-based Fintech firm with business operations in the US, Validis currently supports large UK banking institutions and lending platforms that use its platforms to access data from accounting packages. Bank North is the latest UK-based lender to choose Validis.
Paul Thomas, CEO at Validis, stated:
"Bank North are an exciting new entrant to the UK market, with an ambitious vision and ground-breaking model that will provide much-needed funding to UK businesses to help them thrive. I'm delighted that we've been chosen to support the team as they embark on an exciting launch phase – providing access to on-demand accounting data through our API will deliver the rich insight needed to help power their lending and customer management processes and support their SME borrower community."
Ewan Hutton, CTO at Bank North remarked:
"Using the Validis API will enable Bank North to harness valuable accounting analytics to support our SME customers in getting the finance that they need to grow. We look forward to working with the Validis team to deploy the API to our lending pod teams who will use the software as a vital part of our technology-enabled cloud banking system. As we move towards launch, Bank North must continue to select high-quality service providers, such as Validis, to help us to deliver the most robust, secure, and customer-centric lending bank in the UK."
Sponsored