E-Sign Completes 1.2-Billion-Yuan E round of Financing
On September 13th, digital signature service provider E-Sign completed a 1.2-billion-yuan E round of financing, with participation from Sequoia China, IDG Capital, Hidden Hill Capital, Guangxi Investment Group, Wenshi Investment, Fortune Capital, and Grand Flight.
Established in 2002, E-Sign was among one of the companies that pioneered in the digital signature industry. Since 2004, E-Sign has launched services of electronic signature system, SaaS platform, blockchain-based contract service. As we enter the new generation of digital infrastructure, E-Sign shall have an important role to play in the intelligent transformation of company, institution, and government. (Source: E-Sign) 
The People's Bank of China Plans to Introduce a New Fintech Development Plan
On September 10th, Fan Yifei, Deputy-Governor of People's Bank of China, delivered a speech at the China Beijing Digital Finance Forum 2021. As he introduced, the People's Bank of China may introduce a new Fintech development plan based on the previous work. In his remarks, Fan introduced five areas for the Fintech development paths, which include: (Source: PBC)
deeply uncovering the value of data, and stimulating drivers for transformation and upgrade;
implementing digital infrastructure construction, and consolidating the foundation for digital finance development;
keeping digital currency R&D, and improving the services of inclusive finance;
developing digital credit, and better serving the need of real-economy;
bridging the digital divides, and contributing to the establishment of common prosperity.

   
China Indicates Plans to Develop Carbon Emission Futures
On September 12th, the general offices of the Communist Party of China Central Committee and the State Council, China's Cabinet jointly released a guideline for deepening the reform of mechanism to provide ecological compensation. The guideline proposes to expand market-based financing channels, including:
1) develop various resource and environment rights related financing instrument;
2) establish green stock index;
3) develop carbon emission futures;
4) expand green finance pilot zone;
5) encourage innovation in green credit, green bonds, and green insurance products. (Source: 21jingji.com)
Cross-border Payment Platform XTransfer May Receive $100 Million Investment
Informed people revealed that XTransfer is negotiating with US investment company D1 Capital Partners for a new round of financing which is expected to be about $ 100 million. XTransfer was established in May 2017, providing cross-border payment, local receivables, foreign currency exchanges in China.
In addition, XTransfer has also built anti-money laundering infrastructure centered on small and medium-sized enterprises. (Source: 36Kr)
---
The above is a weekly synopsis of the biggest stories on Fintech in China provided by WeiyangX, part of Tsinghua University, in partnership with Crowdfund Insider.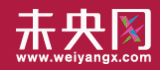 WeiyangX is the most influential website focusing on Fintech in China. The site covers the latest news, industry data analysis, business practices, and in-depth cases in Fintech. WeiyangX is incubated by Fintech Lab. Founded by Tsinghua University's People's Bank of China (PBC) School of Finance in 2012, the Fintech Lab is the first and leading research entity dedicated to leading best practices, promoting interdisciplinary innovation, and encouraging entrepreneurship in the field of fintech through scientific research and innovative project incubation.