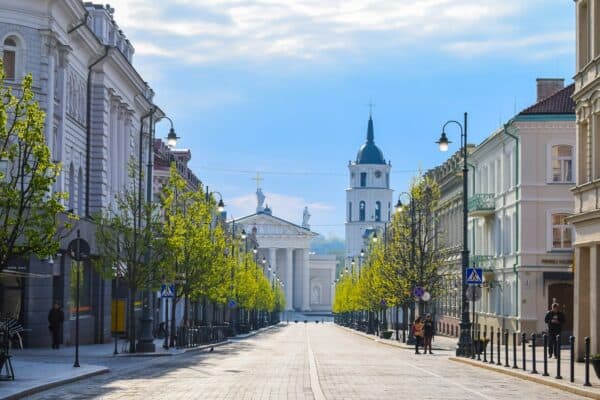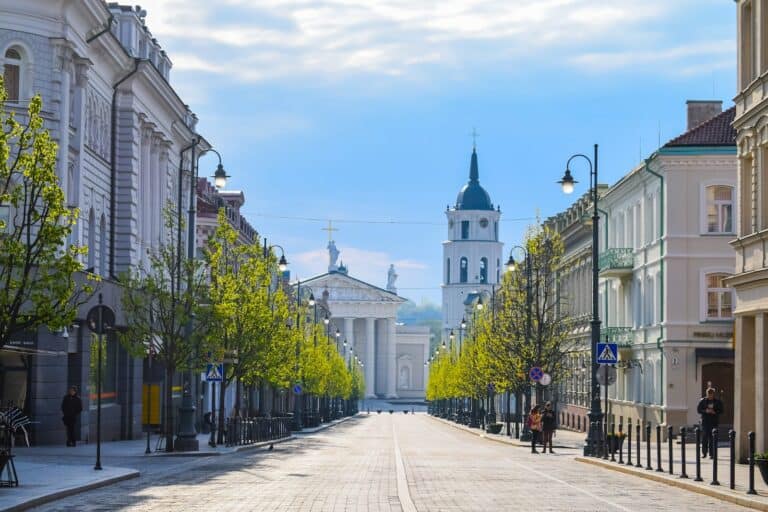 The team at Lithuania-based Debitum, a borderless financing platform, says it's proud to release asset-backed securities and enter the "regulated financial market."
As mentioned in a blog post by Debitum, dated September 23, 2021,  the company will now be able to continue the journey to become "a highly professional and well-recognized investment platform for investors."
As confirmed in the update:
"On 21.09.2021, SIA DN Operator legal entity of Debitum operations obtained an investment brokerage license from the FCMC (Latvia's Financial and Capital Market Commission), which allows us to be a regulated platform in Latvia."
According to the Debitum team, this should serve as "a gateway to be a transparent and modern platform for European Investors." The company added that as for this transition, Debitum will have "a few changes in its internal processes." But licensing is their achievement and "added value to Debitum's core – a safe and fast Platform," the company wrote in a blog post.
Now that the licensing process has been completed, the Debitum team is pleased to confirm more detailed information about Investor's "gains" and "upcoming changes in the forthcoming three months."
Transition period
As noted in the update from Debitum:
"As part of our continuous effort to improve the efficiency of our operations, we are entering a transition period of three months where we will gradually move to a new model aligned with regulation standards. We are introducing our new financial instrument for Investors – asset backed securities or, in short, ABSs."
As stated in the announcement, ABS is a financial instrument that is reportedly backed by a pool of loans. So, instead of investing in only a single asset, the Investor will be able to "choose from a variety of ABSs containing a package of business loans from our loan originators."
The Debitum team clarified that their current investment offers are "still active until the end of the transition period. After the transition, only ABS will remain." The company added that they aim to "ensure this shift is as transparent and straightforward as possible by informing about every necessary topic."
Going on to comment on what Investors can expect to gain from this, the company wrote that they can take advantage of "an exclusive ABS offer that is featured only on the Debitum platform."
The Debitum team also noted that "by investing in ABS Investor will apply to Investor's protection system." They added that "more safety due to government monitoring and auditing of all platform operations" should be another benefit.
The Debitum team also confirmed:
"Investors are protected and are entitled to receive compensation for irreversibly lost financial instruments and damages caused by a non-executed investment service according to the Investor Protection Law of the Republic of Latvia."
But compensation doesn't apply to situations where the investment services "are not executed during the company's regular operation." A 90% compensation will be "paid to the Investor from lost investment value, but it can not exceed EUR 20,000. (EU Directive 97/9/EC)," the company noted.
Addressing a question about what investors should know and do, the firm noted that they should complete a suitability and appropriateness assessment. The firm also mentioned that all new and existing investors "must complete Suitability and Appropriateness Assessment as required by the MiFID II European Union regulation."
At present, most of  Debitum existing investors have "passed this test," the firm revealed.
In order to ensure that investors are eligible or qualify for the Investor's regulatory protection mechanism, Debitum will "categorize all investors as Retail Clients as stipulated in MiFID II regulation."
Debitum's management also noted:
"As we are now a licensed investment firm, there is an opportunity to classify as a Professional Client or Eligible Counterparty allowing access to certain services not available to Retail Clients. The investor will need to update their information by filling KYC questionnaire and by providing any documents and information required by Debitum. This is a new questionnaire that every current and new Investor must complete."
For more details on this update, check here.

Sponsored Links by DQ Promote