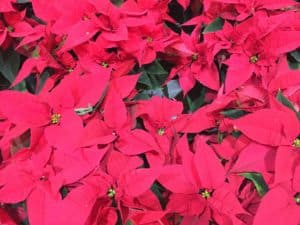 FreedomPay, a consumer-focused commerce platform, has performed an integration with Klarna, the international retail bank, payments and shopping service.
Beginning today (October 7, 2021), FreedomPay's US merchants may provide Klarna's interest-free payment services at checkout in-store, which should help with boosting sales and "bringing added ease and convenience to shoppers across America ahead of the most anticipated shopping season yet."
"In today's retail environment, and as shoppers head in-store, point of sale is much more than a transaction—it's a critical piece of the consumer shopping experience," stated Chris Kronenthal, President, FreedomPay.
Chris added:
"Together, Klarna and FreedomPay are enabling retailers to create this next-level in-store shopping experience by bringing even greater variety, flexibility and functionality to payments and checkout options—just in time for the holidays."
Consumers have gotten used to the convenience and ease of the online experience, and are now starting to expect the same experience in-store. Shoppers also "overwhelmingly prefer having a choice of payment options at checkout." Klarna's recent 2021 Reopening Report "confirmed that nearly three out of four (74%) shoppers now seek out flexible payment options when shopping in-store and online."
"As we head into the retail industry's most critical sales period yet, we know there is clear demand for flexible payment solutions like Klarna's interest-free Pay in 4 service," noted David Sykes, Head of North America, Klarna.
David also mentioned:
"Through our partnership with FreedomPay we're further enhancing the omni-channel shopping and checkout experience for retailers, enabling them to meet evolving interests and needs of US shoppers this holiday season and beyond, while reaping significant benefits at the same time. Klarna's brand partners see average order values jump by 20-80% and conversions climb by 20%, on average."
With US holiday retail sales set to surpass $1 trillion, Klarna says it's well-positioned to address the "continued accelerated demand, both online and in-store, giving brick-and-mortar customers the ability to make purchases using four, interest-free payments while enjoying the same level of service and convenience they would when shopping online."
Klarna's payment options are the newest addition to FreedomPay's Commerce platform, which offers "many robust solutions for retailers across payments, security, identity, and data analytics that are available in-store, online and on mobile."
Upon implementing the new Klarna and FreedomPay solution, shoppers are able to check out with Klarna by downloading the Klarna app and carrying out a one-time registration to "generate their unique in-store QR code." The payment can then be "made with a simple scan by a store associate, for a secure and contactless payment."
The FreedomPay and Klarna partnership is starting off in the United States with plans to further expand internationally within the next few months.