CBIRC Supports Domestic Insurance Companies to Issue Catastrophe Bonds in Hong Kong Market
On September 27th, the China Banking and Insurance Regulatory Commission (CBIRC) released the "Notice on Matters Related to Domestic Insurance Companies Issuing Catastrophic Bonds in Hong Kong Market".
According to the document, insurance companies from mainland China are allowed to issue catastrophe bonds in Hong Kong through special-purpose insurers to transfer risks arising from natural disasters or public health emergencies like earthquakes, typhoon,s or floods. (Source: CBIRC)
China Launches a Three-Year Campaign to Build a Standardized Algorithm Ecosystem
On September 29th, the Cyberspace Administration of China and eight other departments jointly released the "Guidance Opinions on the Strengthening of Comprehensive Administration of Internet Information Service Algorithm".
As planned, the Opinions calls for efforts to gradually set up a sound management and supervision system, and build a standardized algorithm ecosystem in a period of three years. (Source: Cyberspace Administration of China)
Corporate Finance and Tax Service Provider Xunlian Cloud Receives 100-million-yuan level of A + Round Financing
This week, corporate finance and tax service provider Xunlian Cloud announced that it had won a 100-million-yuan level of A+ round financing from PAG. The investment will be mainly used for R&D, marketing, and the construction of risk-control system.
Established in 2018, Xunlian Cloud provides services of invoice middle-platform, automation of account receivable process, digitization of enterprise procurement collaboration, integrated financial and tax system, etc.
Over the past few years, Xunlian has established cooperation with a number of leading research institutions (e.g. Chinese Academy of Science, China International Taxation Research Institute), and provides services for dozens of world-class group companies like State Grid Corporation of China, China Energy, ABB (China), Siemens (China). (Source: Lieyun)
PBC Issues "Notice on Further Preventing and Resolving the Risks of Virtual Currency Trading and Speculation"
Trading and speculative activities on virtual currencies have been on the rise recently, which have been disruptive to the economy and the financial market, provided a hotbed for gambling, illegal fundraising, fraud, pyramid schemes, money laundering, and other illegal and criminal activities, and posed significant dangers to the resident's properties. To take the prevention and resolution of the risks of virtual currency trading and speculation to the next level and duly safeguard national security and social stability, the Notice is hereby issued regarding the following matters: (Source: PBC)
Clarifying the nature of virtual currencies and related activities
Establishing sound mechanisms for addressing the risks of virtual currency trading and speculation
Strengthening the monitoring and early warning of the risks of virtual currency trading and speculation
Establishing a multi-dimensional and multi-level risk prevention and resolution system
Strengthening organization and implementation
---
The above is a weekly synopsis of the biggest stories on Fintech in China provided by WeiyangX, part of Tsinghua University, in partnership with Crowdfund Insider.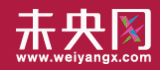 WeiyangX is the most influential website focusing on Fintech in China. The site covers the latest news, industry data analysis, business practices, and in-depth cases in Fintech. WeiyangX is incubated by Fintech Lab. Founded by Tsinghua University's People's Bank of China (PBC) School of Finance in 2012, the Fintech Lab is the first and leading research entity dedicated to leading best practices, promoting interdisciplinary innovation, and encouraging entrepreneurship in the field of fintech through scientific research and innovative project incubation.