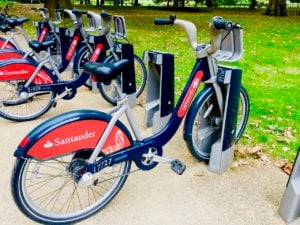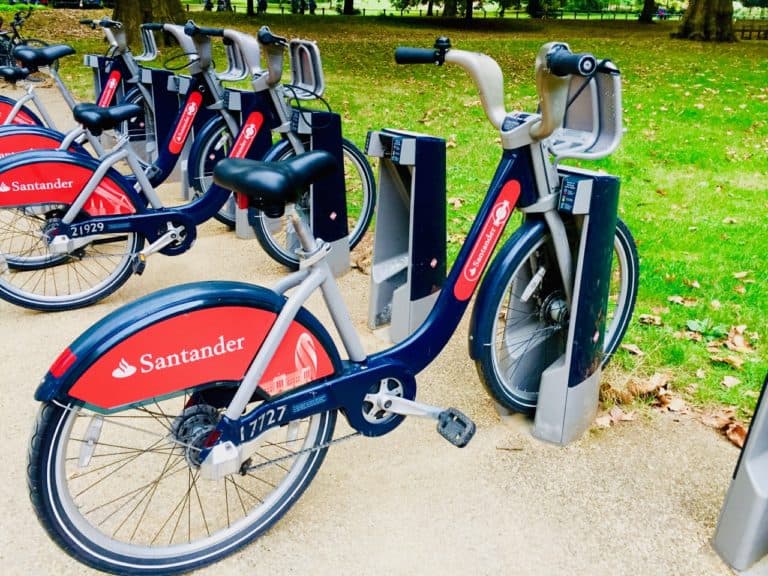 Banco Santander (NYSE: SAN) (via Santander Universities) and MIT Professional Education are providing 400 "Santander Tech | Emerging Technologies Program by MIT Professional Education" scholarships "geared at courses related to in-demand technologies such as blockchain, AI, and cybersecurity in a job market dominated by digitalization and upskilling."
These online courses are for "anyone over the age of 18 living in Argentina, Brazil, Chile, Germany, Mexico, Poland, Portugal, the UK, the US, and Uruguay." The announcement also mentioned that  participants will "gain hands-on experience that can help boost their employability and their career paths."
Applicants are able to choose from 5 courses "designed by faculty of MIT," a leader in innovation, education, and digital transformation:
Digital Transformation

: Technologies and Their Practical Applications. This course offers insights into the five technologies transforming modern business: blockchain, cloud, artificial intelligence (AI), the Internet of things (IoT), and cybersecurity. Participants will gain insights into the role of these innovative technologies in modern practices and the challenge many companies face in implementing them. No previous technical experience is required to take this course.

Machine Learning

: Leveraging Data Insights. By reducing uncertainty and inconsistencies, machine learning is becoming essential in the process of making reliable, data-driven decisions. This course will offer participants an extensive view of machine learning—a branch of artificial intelligence—in order to improve their operational decision-making processes. This course is aimed at those from technical backgrounds or with some previous experience with these technologies.

Designing High Impact Solutions with MITdesignX

: Framing. As the modern problems faced by humanity continue to increase in complexity and scope, the ability to identify, frame, and develop impactful solutions has emerged as a crucial skill. In this course, participants will examine a framework that incorporates a tested series of steps and tools to help them as they prepare to design a product, service, or concept to tackle these intricate, modern problems. Participants can bring their own problem to develop a solution, or they can use the ideation process to select one for solving. No technical background or experience is required for this course.

Designing Product Families

: From Strategy to Implementation. This course examines the concept of product platforms and families—key to modern industrial operations—and how they can maximize cost savings and increase variety. Participants will explore today's trend of mass production and customization while learning to strategically position products, services, and systems in an ever-competitive market. No technical background or experience is required for this course.

Management of Technology

: Roadmapping and Development. Fierce competition is an integral part of the modern business world, requiring organizations to innovate and develop at lightning speed to stay ahead. This environment requires leaders who adapt, learn continuously, and understand that technology is key to leading their organizations to a more prosperous and connected reality. Participants will explore technology roadmaps before developing their own as they learn to make more effective tech implementation decisions and help shape R&D portfolios.This course is designed for those from technical backgrounds or with related experience.
Javier Roglá, Global Head of Santander Universities, stated:
"We're furthering our commitment to higher education to open the door to the jobs market. These scholarships, alongside a distinguished international partner like MIT Professional Education, are proof of that. The jobs market is undergoing a great shift towards digitalization, with higher demand for people with the skills that these scholarships enable them to learn."
Bhaskar Pant, Executive Director of MIT Professional Education, remarked:
"The shortage of people with skills in digital technology both in the EU and Ibero-America means that thousands of job openings requiring digital training may remain unfilled. Our mission is to provide MIT's knowledge and experience to professionals globally, in order for them to develop the necessary skills to participate and vigorously lead in the Fourth Industrial Revolution." 
The courses, offered by MIT Professional Education faculty, will "begin in February 2022," the announcement confirmed while adding that the application process "closes January 10th, and those interested can find more details about the process and requirements at becas-santander.com."