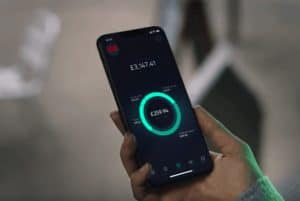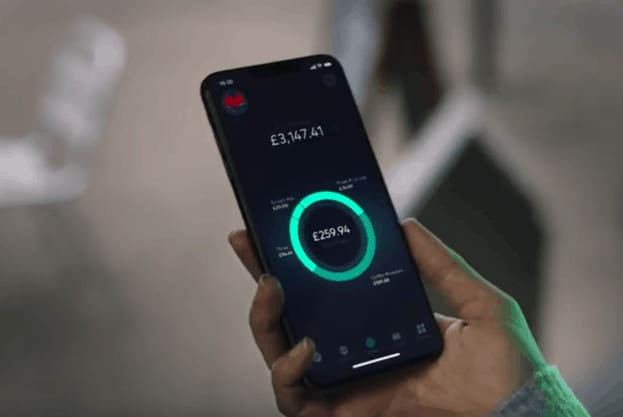 The team at UK's digital bank Starling notes that they always want their clients to be in control of their funds. That's why they are introducing a feature that allows customers to set their own limit for contactless payments made with their debit cards, "up to £100."
The new feature is available from October 15, 2021, Starling Bank's management confirmed.
What's Changing?
As noted in a blog post by Starling, the maximum contactless limit will "automatically rise to £100 on 15th October." From that date, Starling personal, joint and business customers will be able "to choose their own contactless payment limit using our flexible in-app slider," the company confirmed.
As Starling Bank Founder and CEO Anne Boden said:
"The benefit of being a digital bank is the ability to listen to customers and implement wanted changes quickly. Analyzing our spending data we can see that there appears to be little demand for the increased contactless limit and that many would like to retain the same contactless limit or even reduce it."
Starling clients can maintain complete control to "set a lower limit from the app."
The limit may be lowered from £100 in increments of £10, "right down to zero, which will turn off contactless payments completely." The digital bank also noted that if you choose to switch off contactless payments, "be aware that some transactions could still go through if the payment is made offline, for example when using London Underground."
Starling Bank added:
"While £100 is the new contactless limit for UK banks, not all UK merchants will be ready for this change straight away, so the previous limit of £45 may still apply for some transactions."
With the slider feature, you can "choose your own contactless limit, £100 or less." the company clarified.
Choose Your Own Contactless Payment Limit
First, you need to check that your Starling app is "up to date (from the 15th)." The Fintech firm also noted that then you should go to the 'Card' section of the app for your Starling personal, joint or business card, "depending on which card you want to adjust." You'll be able to find the option to "change your contactless limit in 'Card & Payment Limits'," the company added.
They further explained that to "adjust the contactless payment limit for a Kite card for kids or Connected card, go to the 'Spaces' section of the app, tap the Space connected to your Kite Card or Connected Card and click 'Manage Space', followed by 'Contactless Limit'."
What if Customers are Content with their £100 Limit?
If you're happy with the new contactless limit of £100, "there will be no need to do anything on 15th October, when the standard limit changes," the Fintech company confirmed.
They added:
"Simply tap your card where you see the contactless symbol, for payments up to £100. You'll need to enter your PIN for transactions above £100. Remember that some merchants may not be ready to offer the new limit immediately and could apply the previous limit of £45."
How About Mobile Wallets?

The Starling Bank clarified that there are "no changes to payments made through mobile wallets such as Apple Pay or Google Pay, which have higher payment limits than debit cards and are secured by Face ID, fingerprint ID or a passcode."

What Happens when Clients Use Cards in Other Countries?

Your chosen contactless payment limit will "also apply if you use your Starling card overseas," the Starling Bank team confirmed. For instance, if you set the limit at £30, this would mean "your limit in Spain or Germany will be around €35, depending on the exact exchange rate at the time," the company explained.

They also noted that if you've "not reduced your limit from £100 and travel abroad, the specific country's standard limit will apply." They added that "each country has their own limit and some are higher than £100."

While commenting on other changes, Starling noted that when you have spent a total of £300 via several different contactless transactions, they will ask you to "enter your PIN." Previously, they had asked you to enter your PIN after spending £225. This is "a security measure to help prevent fraud," the Fintech firm noted.

Sponsored Links by DQ Promote