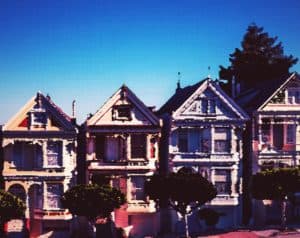 SimpleNexus a platform for mortgage lenders, has acquired LBA Ware – another mortgage lender software provider, according to a company release. The deal which is expected to close this week brings together 325 employees serving 425 lenders and tech integration partners.
SimpleNexus CEO Cathleen Schreiner Gates says the combination provides a competitive advantage across borrower engagement, loan origination and closing:
"This is an exciting moment for SimpleNexus. We welcome our new colleagues, who share our passion for helping lenders excel in their markets."
LBA Ware CEO Lori Brewer, who founded the company in 2008, will join SimpleNexus as EVP and general manager.
"Together, LBA Ware and SimpleNexus will be able to offer mortgage lenders even more than the sum of our parts and redefine not only the digital mortgage experience, but also the mortgage BI category. As consistent forces for innovation in the mortgage space, our firms have remarkably compatible cultures and complementary products. We look forward to a bright future as a unified team," said Brewer.
Earlier this month, SimpleNexus said it had onboarded more than 66 new enterprise customers in 2021 with the active loan originators (LOs) using SimpleNexus at the beginning of Q4 surpassed 41,000, a 48% increase from the start of the year.