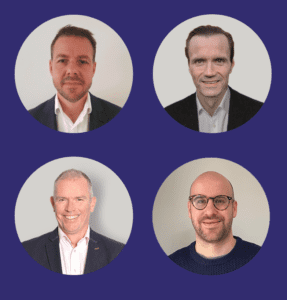 Assetz Capital has announced four new executives that have been hired to help drive the online lending platform to originate £1 per year of loans.
The online lender specialises in commercial mortgages, bridging, and development finance, Assetz Capital also announced the full restarting of Retail funded lending.
According to a release, Ciaran McGivern joins from Santander and is a chartered accountant with over 20 year's banking and finance experience. He will be covering a wide geography in the North from Manchester across to Newcastle.
With over 20 years of experience, Jarrod Latham joins from HSBC and will be covering London and the Southeast.
Michael Baker joins the firm after 18 years with Barclays where he focused on supporting property investors and developers. He is also covering London and the South-East.
Ricky Humphreys joins after 10 years with NatWest where he managed a mixed portfolio of property, development, and trading business customers. He will be operating from Northamptonshire.
Mark Standley, National Commercial director at Assetz Capital, commented:
'I couldn't be more pleased to be welcoming Jarrod, Michael, Ricky and Ciaran to our team. They bring with them a huge amount of experience and knowledge – all of which will be incredibly important in hitting our ambitious growth targets in supporting small and medium sized businesses and house builders. As we move back to relative normality in the market but are seeing banks reduce their lending to SME businesses, our real-world approach to lending is more important than ever. Whether it's commercial mortgages, development finance or bridging, we're committed to finding solutions that really deliver for both our borrowers and brokers."