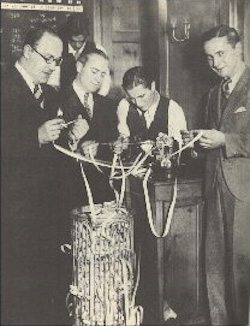 The Depository Trust & Clearing Corporation (DTCC) has announced a new platform for the issuance, transfer, and servicing of private market securities.
DTCC is a service provider that processes the clearing and settlement for over $2 quadrillion of securities transactions every year.  The private securities markets has boomed in recent years and annually encompasses over a trillion dollars in gross transactions.
DTCC's new Digital Securities Management (DSM) platform will, subject to regulatory approval, provide an industry-wide solution that offers common market infrastructure and standards across private markets. DTCC says this represents the next major milestone in their efforts to bring automation, standardization, and efficiency to the private markets.
Michael Bodson, DTCC President and CEO. said his company has a long history of bringing innovation to the financial services sector and they continue to explore areas like the tokenization of assets:
"The DSM platform offers a unique opportunity to implement new technology and streamline processes in the private markets while relying on the secure and resilient infrastructure that we have long provided for the public markets."
The DTCC DSM platform is said to support securities through their full life cycle including:
Reduced operational costs through standards and increased automation, including security identifiers;
Electronification of transfer restriction approvals;
Gross settlement as early as T+1; and
Cost mutualization of non-differentiated services, such as centralized stock record keeping and codification of transfer restrictions.
DTCC said it is also exploring the ability for broker-dealers to hold customer assets while relying on DSM as a "Good Control Location" for both traditional and tokenized securities.
DSM will initially interface with the Ethereum Network, but will incorporate additional public and private blockchain support based on client and market demand.
Jennifer Peve, Managing Director, Head of Strategy and Business Development at DTCC, added:
"DSM is capable of transforming the private markets, unifying an increasingly fragmented space under a common infrastructure that can automate manual processes, reduce costs and risks, and open up more opportunities for investors. DSM is the culmination of a hugely collaborative effort with our clients, industry representatives and other key stakeholders, whose feedback was critical in developing a solution to modernize, digitalize and ultimately transform the private market ecosystem."
Initially, DSM will support pre-IPO equity securities, and will expand into other markets, positioning it to become the platform of choice for funds, debt, real estate, loans and other private instruments.
DSM is expected to launch the service in early 2022.