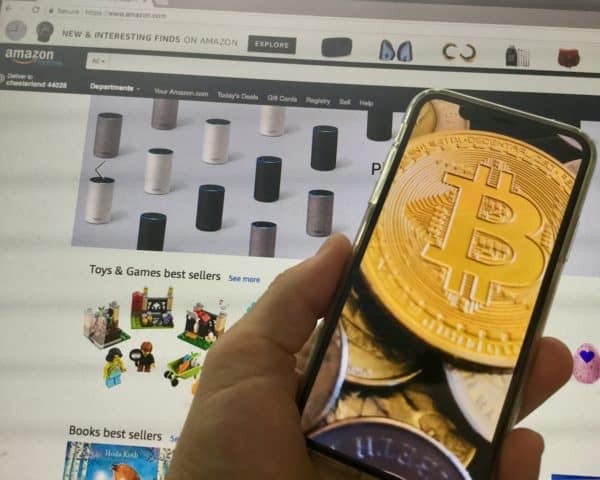 Over the past two years, a solid e-commerce strategy has proven to be a must for every business, but such a strategy has to be carefully implemented in order to maximize revenue while also minimizing fraud, Forter's general manager for EMEA Aaron Begner said. Founded in 2013 by some former PayPal employees, Forter's fraud and identity solutions provide decisions that enable merchants to understand at any point in the customer journey who the customer they're interacting with actually is.
"Once you know that it opens up opportunities," Begner began.
For true customers, it means a seamless purchasing experience that is more likely to make them loyal customers. For the business, it means the near elimination of false declines and maximization of revenues.
"You have the ability as a merchant to really own payments conversions and ensure that every legitimate customer is approved and no one falls out of the funnel associated with the inability to identify whether they are fraudulent or not," Begner explained.
Rely on Verified Identities in Your E-Commerce Channel
To help make that determination, Forter relies on a data base of more than one billion unique personas, to process $250 billion in annual transactions, Begner said. They have been amassed through Forter's network of participating online retailers which includes brands such as Priceline, Nordstrom's and Instacart.
The ability to rely on such a large data base of established identities has been beneficial during the COVID-19 pandemic, when e-commerce has boomed and retailers are encountering many customers for the first time, Begner said. Combine that with exceedingly high customer service expectations that include speedy checkout and you risk losing customers if you offer anything less than a seamless experience.
Old Methods Are Ineffective, Costly
Historically, fraud prevention was managed with a rules-based system involving plenty of manual labor, Begner said. Organizations cast a wide net based on generic rules designed to identify any possible risk. That produced friction points and false declines.
The results then were significant and they are even more so now. Businesses lose the lifetime value of that customer and have nothing to show for the expense of acquiring them. As bricks and mortar commerce suffered, more people shopped online and businesses need to ensure their fraud detection systems are both seamless yet robust, for online is the only way they have of interacting with many customers.
Those pressures can produce ineffective fraud detection systems that decline as much as 10 per cent of legitimate transactions, Begner said, while adding for every legitimate dollar declined on what is a fraudulent attempt, $13 in legitimate sales are lost.
The Challenges of Online Retailer Migration and PSD2
The COVID-19 pandemic has accelerated the online retailer migration. For some companies it means an entire move into e-commerce and for others already in, it means scaling their existing strategy. Both are challenges, especially if they are developing their own system while remaining compliant. That means significant investments in technology and staff while ensuring a seamless customer experience.
That process is even more challenging in the European Union since the introduction of PSD2, which can bring in extra layers of friction as retailers seek exemptions from requirements such as two-factor authentication.
"How effective your solution is becomes all the more important in this environment where a merchant's ability to deliver an effective experience depends on how accurately you think you've identified in the very early stages of the journey who's legitimate," Begner said.
Beginning with access to more than one billion confirmed identities gleaned from diverse environments like physical and virtual stores, on-demand services and travel helps protect merchants when dealing with unfamiliar customers, Begner said. Capturing behaviours and identities across these different environments becomes more important as customers will interact with a brand in several of them and they expect a consistent omnichannel experience.
View the Customer E-Commerce Journey as One Trip, Not a Bunch of Stops
The various touchpoints of the customer experience do not work in isolation from each other, Begner explained. Forter begins by addressing identity at the beginning of the journey when a customer logs in or creates an account. It continues through the payment process when they determine the legitimacy of the payment card and whether or not the transaction can be exempted from PSD2 requirements. Then comes the post-purchase cycle when a company must determine their retail policy.
Fraudsters are growing and number and are increasingly sophisticated, Begner said. They are fully prepared to take advantage of the more digital climate. Combine that with companies facing digital expansion and the consideration of new payment methods and service options like buy now, pay later and there can be plenty of spots for criminals to exploit.
That presents unique challenges, especially for the largest companies, Begner said. In the past, maybe they earned five or 10 per cent of their revenue via digital so it wasn't a high priority. Now it is, but you're. Not flicking a switch. For them it would mean maybe thousands of hire and an 18-month turnaround. In this rushed environment the decline of legitimate first-time buyers can be five or 10 times more likely, he noted.
The entire process is even more complicated for those businesses affected by PSD2, Begner said. Payment partners themselves have to be very conscious to maintain low fraud rates too, so if they exemptions are given to fraudsters that can bite them too. In some places 30 per cent of transactions fail because of PSD2, he said.
"You've got these conflicting priorities of your payment advisor," Begner said. "They have to maintain their very own low levels of fraud while at the same time advising me as to how I maximize my revenue and conversions. 
"It's an interesting interplay that exists in the market."
While all of these scenarios are taking place, many companies are looking to simplify their tech stacks while accelerating their digital transformation, Begner said. Add in the growing number of novel payment options and technologies ranging from BNPL to Amazon and Google to even cryptocurrency and it makes sense to farm the task out to an experienced provider, who can cater to business preferences for their BNPL program or even password storage.
"Everything to do with those decisions requires a foundation of trust between the consumer and the merchant, and that's built around a clear assessment of the persona and identity that happens in real-time at the point of interaction," Begner said.
The Current Outlook
Begner said it doesn't look like the pandemic has impacted e-commerce, though the climate this shopping season will likely look different. Supply chain issues mean some retailers will have a narrower product range and face pressure to maximize revenue from what remains. Generally, he's hearing many believe shoppers will act earlier as they are well aware of the those issues. Watch Black Friday stats closely.
"When there's any kind of supply shortage in the marketplace you start to see a little bit of panic and it sends consumers running to shop early," he concluded. "How do you make sure you maximize the value of every customer? That's the challenge for a merchant.
"We have to be more cautious and secure while recognizing most consumers have more options."
Sponsored Links by DQ Promote