People's Bank of China Launches New Support Policy for Carbon Reduction
On November 8th, the People's Bank of China launched a new policy tool to support efforts of carbon reduction in China. The PBC will use this monetary policy instrument to provide low-cost funding for financial institutions to issue carbon mitigation loans to businesses borrowers.
According to the statement, the rates for these loans should be roughly in line with the loan prime rate (LPR) for commensurate maturities. At the first stage, the instrument will only be available to nationwide financial institutions. In order to ensure the targeted nature of the tools, PBC requires that financial institutions should disclose key information on their carbon mitigation loans, including the expected volume of carbon reductions. (Source: People's Bank of China)
Video PaaS Firm Feihu365 Wins B+ Round of Financing led by Shunwei Capital
On November 9th, Video PaaS platform Feihu365 announced that it had secured a 100-million-yuan level of B+ round of financing. The investment was led by Shunwei Capital, and followed by existing shareholders.
Established in July 2015, Feihu365 is committed to providing the application of interactive video with AI and robotic process automation (RPA) technology in the financial industry, enabling financial institutions with innovative means of operating digitally. (Source: Lieyun)
WeChat Pay Updates Relative Cards Feature
In 2019, WeChat Pay launched the "relative cards" feature which helps the user's family members (namely parents who cannot keep up with the technology and children who do not have bank accounts or cards) make payments. The user can set a limit for each relative card, ranging from RMB0.01 to RMB3000.
On November 8th, WeChat Pay updated its "relative cards" policy. Apart from the original 4 relative cards (1 for father, 1 for mother, 2 for children), 5 more cards will be available which the user could send to other relatives in the family. (Source: CNMO) 
JD.com processed more than 240,000 transactions using digital RMB during Double 11
According to JDD, the tech subsidiary of JD.com, nearly 380,000 digital RMB wallets were connected to JD.com app to make over 240,000 orders during the Double 11 sale. Since December 11th, 2020, when JD.com introduced digital RMB trials, about 1.5 million digital RMB wallets have connected with JD.com app, in which nearly 700,000 users made 1.8 million purchases with digital RMB worthy of 150 million yuan. (Source: cls.cn)
---
The above is a weekly synopsis of the biggest stories on Fintech in China provided by WeiyangX, part of Tsinghua University, in partnership with Crowdfund Insider.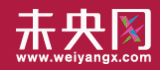 WeiyangX is the most influential website focusing on Fintech in China. The site covers the latest news, industry data analysis, business practices, and in-depth cases in Fintech. WeiyangX is incubated by Fintech Lab. Founded by Tsinghua University's People's Bank of China (PBC) School of Finance in 2012, the Fintech Lab is the first and leading research entity dedicated to leading best practices, promoting interdisciplinary innovation, and encouraging entrepreneurship in the field of fintech through scientific research and innovative project incubation.