Cyberspace Administration of China Plans to Introduce Category-based Data Protection System
On November 14th, the Cyberspace Administration of China released the "Internet Data Security Administrative Regulations" for public consultation. The regulations call for the establishment of a category and grade-based data protection system which divides the data into three categories-namely regular data, important data, and core data depending on its impact on and relevance to national security, pubic interests, and rights of individuals and organizations.
Data processors should take measures of backup, encryption, and limited access to protect the data from leaks, tampering, damage, loss, and illegal usage, maintaining the integrity, confidentiality, and availability of data. (Source: Cyberspace Administration of China)
99.9% of Metaverse-related Trademark Applications in China Were Submitted in 2021
As of November 17th, 689 companies made 4368 Metaverse-related trademark applications in China. Among them, 4366 applications were submitted in 2021.
September and October saw the peak with 1995 applications and 1515 applications respectively. Apart from that, the applications presented a regional difference, with Beijing (810), Guangzhou (637), Shenzhen (519) and Shanghai (419) being the top 4. (Source: Qcc.com)
Tianjin Rail Transit to Offer Facial-Recognition Payments Next Year
Tianjin Rail Transit has recently issued a bidding announcement for a "Transport Internet + AI Facial-Recognition Payment" project. It is expected that Tianjin will provide facial-recognition payment option from July 31st, 2021.
Since 2019, metro lines in Guangzhou, Shenzhen, Zhengzhou, Harbin, and Kunming have all launched facial-recognition payment service, yet not all lines are included. (Source: mpaypass)
China established anti-monopoly bureau
On November 18th, China's national anti-monopoly bureau was officially launched in Beijing, which aims to strengthen anti-monopoly supervision in the country. Gan Lin, deputy head of the SAMR, was appointed as head of the new bureau.
Before 2018, anti-monopoly regulations were handled by three departments under the Ministry of Commerce, National Development and Reform Commission and the State Administration for Industry and Commerce. (Source: The Cover)
---
The above is a weekly synopsis of the biggest stories on Fintech in China provided by WeiyangX, part of Tsinghua University, in partnership with Crowdfund Insider.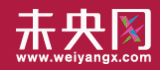 WeiyangX is the most influential website focusing on Fintech in China. The site covers the latest news, industry data analysis, business practices, and in-depth cases in Fintech. WeiyangX is incubated by Fintech Lab. Founded by Tsinghua University's People's Bank of China (PBC) School of Finance in 2012, the Fintech Lab is the first and leading research entity dedicated to leading best practices, promoting interdisciplinary innovation, and encouraging entrepreneurship in the field of fintech through scientific research and innovative project incubation.