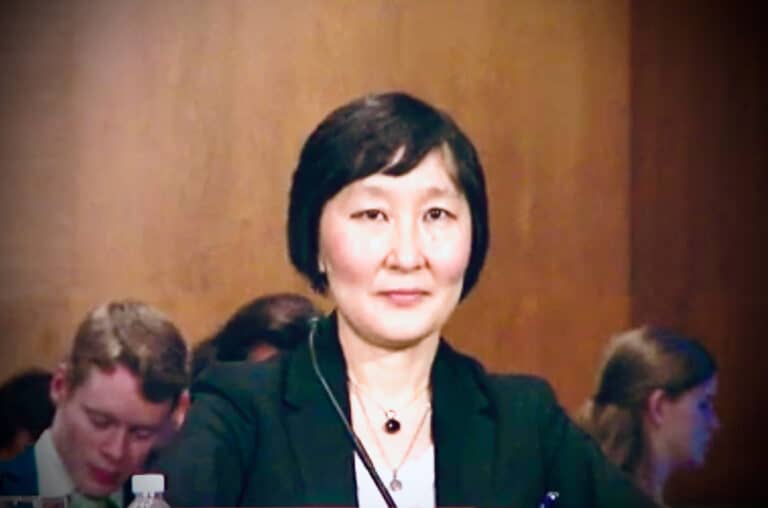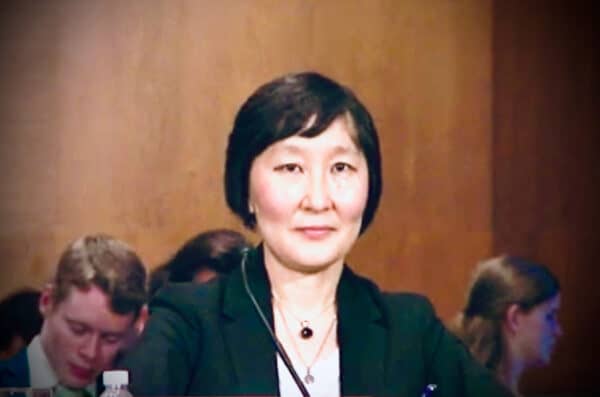 The confirmation of Saule Omarova, President Joe Biden's selection to head the Office of the Comptroller of the Currency (OCC) – the top bank regulator, appears to be doomed as multiple Democrat Senators have expressed to the Whitehouse they will not support the nominee.
Omarova, a Cornell law professor that has publicly expressed radical ideas and extreme positions, will not have sufficient support in the Senate as five Senators have reportedly voiced their concerns to the Biden administration. As has been widely reported, Senators, Jon Tester, Mark Warner, John Hickenlooper, Mark Kelly, and Kyrsten Sinema have each indicated they will not vote to approve the nominee. Senators Tester and Warner both sit on the Senate Banking Committee and during Omarova's nomination hearing each said they had issues with Omarova. Senator Sinema is a member of the Banking Committee as well.
WSJ.com has also reported that left-leaning Secretary of the Treasury Janet Yellen also does not support Omarova.
Omarova has advocated replacing retail bank deposits with a government-managed system overseen by the US Federal Reserve. This would effectively nationalize the US banking system upending the financial services sector – an industry that is viewed as the global leader.
During the Senate Banking confirmation hearing for Omarova, Senator Pat Toomey, the ranking Republican on the Committee, described Omarova as "intelligent, knowledgeable, and [an] experienced law professor," while criticizing her beliefs:
"My concern with Prof. Omarova is her long history of promoting ideas that she herself describes as "radical." I agree that they are radical. But I'd also describe them as socialist. In fact, I've never seen a more radical nominee to be a federal regulator."
Senator Toomey added:
"Prof. Omarova's radical ideas don't stop there. She has a plan for the government, through the Fed, to replace the free market in setting what she calls "systemically important prices" for things like food, wages, and energy. And since the administration's done a great job on inflation, I'm sure Americans can't wait until the Fed starts directly controlling prices for eggs, milk, and rent, too. This isn't the only time Prof. Omarova has expressed support for government controls on wages. As she tweeted in 2019: "Say what you will about old USSR, there was no gender pay gap there. Market doesn't always 'know best'."
Omarova did receive vocal support from several Democrat Senators, including leftist Senator  Elizabeth Warren. During the hearing, Senator Warren described the criticism of Omarova as "a vicious smear campaign." Warren has long expressed her hostility to the banking sector and Wall Street in general.

While the nomination is most likely DOA, one must wonder as to how such an individual was selected by the Biden administration. A regulator at this level must work directly with an industry of strategic importance to the economy – and the world. The vetting process of Omarova would have most certainly reviewed her numerous writings, public statements, and Tweets that clearly indicate a hostility towards banks as well as her statements challenging a market economy. The selection may be indicative of deeper problems at the Biden Whitehouse, an administration that continues to sink lower in the polls.

While the Whitehouse has expressed its support for Omarova and her nomination you can expect her to withdraw her name from consideration in the coming days.

Sponsored Links by DQ Promote