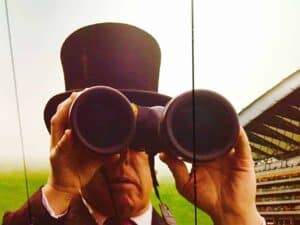 Archax, which claims to be the only UK Financial Conduct Authority (FCA) regulated digital securities platform, broker and custodian, has chosen Scila Surveillance and Scila AML for the effective monitoring of its markets, offered by the Stockholm-headquartered independent surveillance, risk and anti-money laundering tech provider, Scila AB.
Archax was also the first company to have been listed on the FCA's crypto-asset Register and will be using Scila for its digital currency market.
Scila offers Archax with a robust and flexible real-time market surveillance and AML toolkit which is installed at customer locations in over 20 different countries. The solution is deployed on exchanges, used by regulators as well as other market participants. Scila has a sharp focus on digital assets and virtual currencies and offers its tech to major exchanges and traders across the globe.
The Scila solution reportedly includes a wide selection of alert rules and reports, an advanced search and replay functionality along with powerful trading analytics tools. The solution has been designed to leverage machine learning capabilities, based on unsupervised and supervised learning.
Lars-Ivar Sellberg, Executive Chairman and Co-Founder at Scila.
"Digital assets and cryptocurrencies have become an integrated part of the financial system and capital markets. Whilst on a global level, cryptocurrencies and digital assets are largely unregulated, we think it is important that these asset classes become regulated in a similar way as traditional securities. We are excited to work with Archax on this project."
Graham Rodford, CEO and Co-Founder at Archax.
"Regulatory convergence between the digital and the traditional worlds has been uncompromising in its progression and Archax believes that this will be a trend that continues to manifest. We see Scila as being perfectly aligned with Archax's vision for the future of compliance in the digital asset industry."
Rodford added:
"Through this partnership, Archax will not only remain compliant with various financial regulators with which it interacts but will also lead the ecosystem with new and progressive regulatory controls for both transaction reporting and market surveillance. By doing this, Archax will facilitate its customers a level of oversight and security in digital asset interaction that has previously been unseen."