Beijing Looks to Set Up Digital Asset Exchange in the Sub-Center Area
On November 26th, the State Council released a circular on supporting Beijing's sub-center in pursuing high-quality development.
To achieve the goals of a green city, sponge city, and smart city, related authorities will promote financial innovation by measures such as faster trials of digital RMB, implementation of Fintech regulation, urging big banks to establish digital RMB operation firms, and exploration of setting up digital asset exchange in Beijing. (Source: gov.cn)
Beijing Looks to Set Up Digital Asset Exchange
Tencent Cloud Launches First Internet Data Center in Brazil
On November 25th, Tencent Cloud announced the launch of its first Internet data center in São Paulo, Brazil. In the future, it will provide customers in Brazil and other Latin American countries with high-quality elastic computing, storage, big data, AI, and security services, as well as customizable solutions across multiple industries (e.g. live video broadcasting, gaming and online education).
At present, Tencent Cloud has established a globe-spanning network across 27 regions and 68 availability zones. (Source: Tencent Cloud)
Shanghai Data Exchange Begins Trading
On November 25th, Shanghai Data Exchange was officially launched and began trading on the same day.
There were 20 data products listed on the first day, covering eight categories such as finance, transportation, and communication. The first Shanghai data expert committee was also established on the day, which is composed of 31 experts from fields of legal compliance, financial transactions, data industry, and data security with the commission to provide guidance and advice for data circulation and transaction. (Source: Xinhua.net)
Shanghai Data Exchange Begins Trading
Bilibili.com expanded into the payment market
On November 19th, Shanghai-based video-sharing and streaming platform Bilibili.com grabbed 65.5% stake in Zhejiang Yoyi Electronic Payment Co., Ltd. for a consideration of 118 million yuan. YoyiPay was founded in 2011 with registered capital of 100 million yuan. This state-owned third-party payment firm had its business authorized national wide, and its license is still valid until June 2022 which could be extended. (Source: China Banking & Insurance News)
---
The above is a weekly synopsis of the biggest stories on Fintech in China provided by WeiyangX, part of Tsinghua University, in partnership with Crowdfund Insider.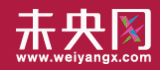 WeiyangX is the most influential website focusing on Fintech in China. The site covers the latest news, industry data analysis, business practices, and in-depth cases in Fintech. WeiyangX is incubated by Fintech Lab. Founded by Tsinghua University's People's Bank of China (PBC) School of Finance in 2012, the Fintech Lab is the first and leading research entity dedicated to leading best practices, promoting interdisciplinary innovation, and encouraging entrepreneurship in the field of fintech through scientific research and innovative project incubation.