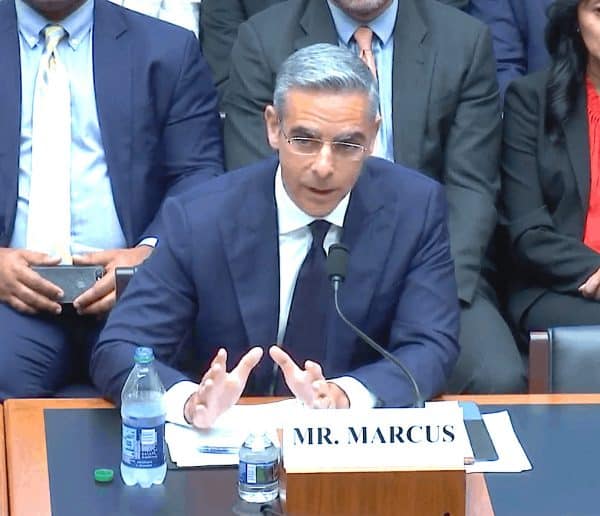 David Marcus, the lead executive at Facebook / Meta (NASDAQ:FB) heading the charge for Facebook's botched attempt to create a digital currency is exiting the firm to "pursue other projects," according to a report in Bloomberg.
Marcus joined Facebook from PayPal in 2014. According to his company bio, Marcus was head of F2 or "Facebook Financial." His responsibilities included overseeing payments and financial services across the company. His official title was Head of Novi – Facebook's digital wallet project. Novi had just kicked off its rollout last month starting in Guatemala and then heading north to the US.
Facebook announced "Libra," a non-sovereign digital currency, with great fanfare in 2019. It was almost immediately met with hostility from policymakers and regulators around the world. Doomed from the beginning, a combination of hostility towards Facebook in general and a profound lack of comprehension on Facebook's part as to how national governments operate undermined the project before it could launch.
The fact that Libra was initially viewed as holding various fiat currencies and other secure assets meant there was a good chance it would be regulated as a security – a misstep that should have been obvious. Like a slow-motion train wreck, Libra transitioned to Diem and eventually shuttered its pursuit of regulation in crypto-friendly Switzerland.
Today, Diem is ostensibly seeking to become a dollar-based stablecoin, a market that is dominated by several players that is also poised for greater regulation.
The report references a blog post by Marcus that has yet to be published. Marcus is quoted stating:
"While there's still so much to do right on the heels of hitting an important milestone with Novi launching — and I remain as passionate as ever about the need for change in our payments and financial systems — my entrepreneurial DNA has been nudging me for too many mornings in a row to continue ignoring it."
In the end, it was not Marcus' determined efforts that failed Libra/Diem, nor the amount of resources poured into the project, but the failure of other Facebook executives that lacked the political savvy to gauge the political environment.

Sponsored Links by DQ Promote