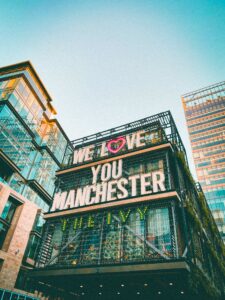 The Co-operative Bank has reportedly invested £500,000 in Manchester-headquartered Fintech platform Bankifi as part of a large co-development deal.
BankiFi is "putting banks at the heart of business."
As noted by its management:
"BankiFi is a technology platform designed to make business banking better, enabling banks to provide a set of integrated services – accounting, invoicing and payments – designed around the processes your customers use to run their business. We equip banks to become customer centric, rather than product centric – increasing your revenues and reducing costs while allowing your business customers to thrive."
Equipping banks to take on challengers:
Both new regulation and advances in tech have "lowered the barriers to entry in banking and finance, enabling new entrants to erode bank revenues."
The Bankifi team adds:
"SMEs are seen as the low-hanging fruit, having been underserved for too long. Fintechs, payment processors and alternative finance providers have already taken market share of several banking services, and payables and receivables will be the next area attacked – with deposits no doubt following. But by embedding banks within business workflows through simple-to-deploy financial tools, we can help you take on the challengers and become indispensable to your customers – protecting your position."
The company operates out of the UK (Manchester) and Australia (Sydney).
The latest investment has come after the successful delivery of two initiatives, which include the UK banking institution's SME mobile bank service and a new Request to Pay (RTP) app, Incomeing, enabling smaller businesses to effectively manage invoices, link up their accounting software and obtain payments.
The proceeds will be channeled towards the development of additional products for the SME sector, starting with cash management.
This recent investment from The Co-operative Bank comes after a recent investement round of £2.2 million that was led by Manchester's Praetura Ventures along with contributions from Greater Manchester Combined Authority (GMCA), as well as a previous 2019 investment made by Nationwide.
Catherine Douglas, MD at The Co-operative Bank, stated:
"We are committed to build on the enhanced digital capabilities that have extended our Business Banking proposition to serve a wider range of SMEs during 2021. Working with; and investing in, technology partners such as BankiFi will enable us to deliver our shared vision of supporting micro businesses and SMEs with digital solutions that will help them thrive."
The Co-operative will notably be the first to take any products developed to market, however, those services will then be offered to other banking platforms as well.