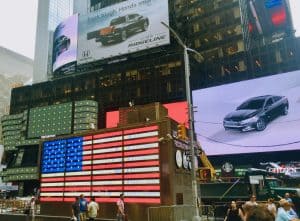 Fintech firm BillFront announced that it has acquired €50 million in a multi-currency asset-backed financing from Fasanara Capital and "adopted a new name: Vane."
The rebrand to Vane reflects the firm's strategy to introduce a more extensive suite of financial products and illustrates "how Vane lends financial power to digital businesses, giving them a capital advantage in the market."
At present, Vane operates from offices in London, Berlin and New York, and offers "non-dilutive capital to companies that operate digital business models."
Since its establishment, Vane has provided more than $350 million in capital "across tech and media companies in 10 countries." The firm was founded in 2015 by Fintech entrepreneur Greg Dimitriou after twelve years in Technology, Media & Telecom (TMT) Investment Banking at JP Morgan in London and New York.
As part of its global expansion, Vane has also "established a local presence in the U.S. in 2020." Most recently it has "received its California lending licence, enabling it to broaden its financing capabilities and bring its expertise in supporting fast-growing digital businesses to America," the update revealed.
The new financing partnership with Fasanara Capital will "power Vane's expanded offering, which will include not only its popular receivables-backed revolving credit facility but also revenue based financing for mobile App user acquisition," the announcement noted.
During the last year, Vane has strengthened its leadership team "with the hires of Matt Byrne as Chief Revenue Officer and James Ryall as Head of Operations." Byrne and Ryall are both former executives of FastPay, which was "recently acquired by AvidExchange."
Andy Richards, ex-RBS, Octopus and 23 Capital also "joins as Interim Chief Risk Officer while Natalie Muench is going on Maternity leave," the update confirmed.
Vane Founder and CEO, Greg Dimitriou, stated:
"Vane is a strong new identity reflective of our ambition to build next generation finance tools to meet the dynamic capital needs and aspirations of today's Tech Entrepreneurs. The partnership with Fasanara Capital will help us to deliver on this ambition and give us a competitive advantage in the market of financing fast-growing Tech and Media Companies."
As part of the re-brand, Vane is also "launching its new website, which can be accessed on www.vane.capital," the announcement noted.
Francesco Filia, CEO of Fasanara Capital, added:
"We believe in the power of industry- expertise, deep-rooted relationships and technology-led innovation in lending. Vane combines all these characteristics, which allow it to provide tailor-made scalable financing to companies that operate at the forefront of the Innovation Economy. We look forward to supporting this fast-growing vertical through our new partnership with Vane"