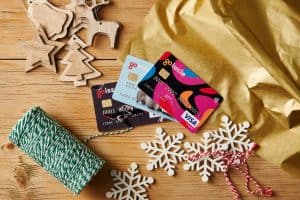 GoHenry, a debit card and financial education app designed for children ages 6-18, announced earlier this week a direct deposit feature for "working teenagers."
The addition of this workforce payment feature "allows teens 14 and older to have their paychecks deposited directly into their GoHenry account," according to an update shared with Crowdfund Insider.
For parents, this adds convenience as they "no longer need to worry about depositing paper checks and transferring wages on behalf of their children." For eligible teen users, Direct Deposit is "a safe and secure way to receive wages and saves them time since they have quicker access to their earnings," the update explained.
Dean Brauer, President and Co-founder of GoHenry, stated:
"As we continue to become a more cashless society, responsible money management as early as possible will help kids as they become more financially independent. Introducing kids at an early age to all of the options they will have as they enter the workforce once independent is important to their overall financial health."
Activating the direct deposit function for GoHenry users "is simple." After logging into their account, From the "Money" menu, users may tap the "Card" screen, then "Account." Then they can tap the eye icon to reveal their full account number and then "copy and paste to share with your employer." Kids will receive "a push notification and an email confirmation each time deposits are made," the update noted.
The announcement of this direct deposit feature "comes after GoHenry introduced their successful Money Missions financial education in-app gamified platform in October."
Kids learn about saving, investing and more "with 30 videos and interactive quizzes in the GoHenry app – gaining points and badges along the way – with more coming soon," the announcement added.
As covered, GoHenry claims to be "the ultimate kids' debit card and financial education app, has a mission to help millions of kids be good with money."
Founded in 2012, GoHenry claims to be "the world's first financial education tool built for the digital generation."
In 2018, with Mastercard as partner, GoHenry "launched in the U.S." Founded by parents, designed for kids and teens, GoHenry "offers a debit card and app with unique parental controls for kids 6-18."
Parents use GoHenry to "help their children spend safely and learn good money habits, and it also helps to make allowance easy, and to spark positive conversations about money with their kids," the announcement explained. GoHenry's Earning, Saving, Spending and Giving features "offer kids and teens a practical way to learn good money habits."
The GoHenry card is "issued by Community Federal Saving Bank, Member FDIC, pursuant to license by Mastercard International."
The GoHenry app is currently "available to download on the Apple Store and on Google Play."