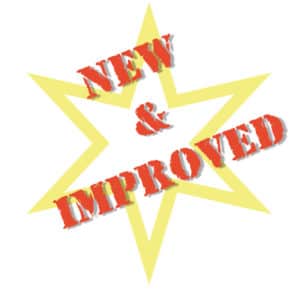 Luma Financial Technologies, which claims to be one of the top independent and "most objective," multi-issuer structured products and annuities platform, is pleased to introduce annuity replacement analysis within their comparison tool, "Luma Compare."
As mentioned in the update, this feature supplies advanced data analytics for financial advisors to compare a customer's annuity product features, fees and values to "a proposed annuity product replacement, including 1035 exchanges, using a more personalized approach."
The announcement further noted that this includes analysis that takes current and future market scenarios "into consideration, as well as tailored breakdowns specific to an individual's current income and death benefits available to them in their existing product."
Keith Burger, Head of Distribution at Luma Financial Technologies, stated:
"In order for an advisor to determine the most suitable annuity product for their individual clients, it is essential to look beyond the headline features and fees of a product and drill down deeper into the analytics and specific client benefits. Important information that was often overlooked and hard to identify is now seamlessly available on our platform for advisors to efficiently and confidently conduct replacement analysis that accurately provides them with a full picture, and compliance documentation, of the most suitable solutions that fit their clients individual risk profiles."
The replacement analysis for annuity products may be customized based on a company's suitability criteria, "further ensuring compliance standards." Through historical data and future projections, Luma Compare aims to "provide financial advisors with "consistent, simple, and customized solutions with a higher level of accuracy," the update explained.
The Luma platform, which reportedly supports some of the largest wealth management firms as clients, originated to "serve the structured product marketplace in 2018 and quickly gained the largest market share of structured product transaction volume in the U.S," the announcement added.
In February of this year, Luma made the leap into the annuities market and has "since been leading the charge on revolutionizing the space through their advanced comparison features."
Tim Bonacci, CEO & President of Luma Financial Technologies, remarked:
"Our platform is helping to significantly provide better transparency and education for advisors, and in turn, better ensure favorable results for their clients. We expect that the personalized comparison functionality we now feature on the annuities side of the platform will have a transformational impact on the industry as a whole. Advisors can now rest assured that the annuity products they recommend can help clients achieve the most fitting and suitable solutions for their individual portfolio objectives. This is paramount to helping advisors reach a new level of value-add and to stand out in what has become a crowded profession."