JD Cloud Sets Up a New Digital Economy Company with Scope of Business in Data Processing and Storage Support Services.
As shown on enterprise information query platform Tianyancha.com, JD Cloud, the cloud computing brand of JD.com, has established a new digital economy Co., Ltd on December 6th with a registered capital of 10-million-yuan.
This is a wholly-owned subsidiary of JD.com with scopes of business in data processing and storage support services, information integration service, and software development. (Source: Jiemian.com)
CASS: The Digital Economy Will Account for 50% of National Economic Stocks by 2025
On December 6th, the Chinese Academy of Social Sciences released the 2022 Blue Book of Economy in Beijing. The Blue Book predicts that by 2025, the total value of China's industrial digitalization is expected to exceed 50% of GDP. By then, the digital economy will become a main contribution source to national economic stock and increment. (Source: CASS)
China Development Bank Sets the Target of 30% Green Loans by 2030
On December 14th, China Development Bank released the "Action Plan for Implementing Green and Low-carbon Financial Strategy to Support Carbon Neutralization" (hereinafter referred to as the Action Plan).
It is proposed that by 2025, the proportion of green loans in its credit assets will be increased by more than 5% compared with the end of 2020, and by 2030, the proportion of green loans in credit assets will reach about 30%. (Source: China Development Bank)
The Insurance Association of China Officially Releases the Exclusive Terms for New Energy Vehicle Insurance.
On December 14th, the Insurance Association of China issued the "Exclusive Terms of Commercial Insurance for New Energy Vehicles (Trial)".
All newly insured and renewed new energy vehicles, except motorcycles, tractors and special vehicles, are uniformly covered by the document. (Source: Insurance Association of China)
---
The above is a weekly synopsis of the biggest stories on Fintech in China provided by WeiyangX, part of Tsinghua University, in partnership with Crowdfund Insider.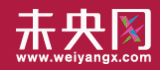 WeiyangX is the most influential website focusing on Fintech in China. The site covers the latest news, industry data analysis, business practices, and in-depth cases in Fintech. WeiyangX is incubated by Fintech Lab. Founded by Tsinghua University's People's Bank of China (PBC) School of Finance in 2012, the Fintech Lab is the first and leading research entity dedicated to leading best practices, promoting interdisciplinary innovation, and encouraging entrepreneurship in the field of fintech through scientific research and innovative project incubation.