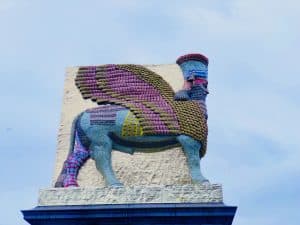 Proxymity has acquired $31 million in capital via its second funding round.
Proxymity's management confirmed that they will use the proceeds from the investment round to further expand their product and market presence, as part of a larger effort to offer digital global investor communications.
As noted by the Proxymity team:
"[The platform serves as an] investor communications platform that directly connects and authenticates issuers, intermediaries and investors in real-time via our unique digital pathway. This allows us to create more efficient, more accurate and more transparent solutions with no manual data entry or paper-based transfer."
Proxymity currently has two main products:
Proxymity PV: A fully digital proxy voting solution allowing meeting data, votes and more to be sent and received in real-time.
Proxymity ID: A fully automated shareholder disclosure solution that aids regulatory compliance.
Proxymity PV offers real-time transparency into the voting process, "allowing instant amendment of instructions and much sought-after confirmation that votes have been recorded at the annual general meeting."
Proxymity ID fully "automates the processing of shareholder disclosure requests and responses in regulatory compliant formats and timeframes."`
Proxymity was "born out of Citi's internal D10X program by London based employees of Citi's ICG Securities Services business with the underlying technology developed at the Citi Innovation Lab in Tel Aviv."
Original consortium investors BNY Mellon, Citi, Computershare, Deutsche Bank, Deutsche Börse, J.P. Morgan, and State Street all took part in this latest investment round.
Proxymity serves as a platform that connects different issuers, intermediaries, and investors through its proprietary digital network. The firm's services reportedly include real-time and virtual proxy voting, and shareholder disclosure.
The Proxymity platform also supports solutions that are compliant with all the security and data protection guidelines specified under the European Union's second Shareholder Rights Directive (SRD II) regulation, and shareholder rights.
Co-founders Dean Little and Jonathan Smalley came up with the idea for Proxymity while they were working at Citi's equities and securities services custody product group. The firm has now expanded to over 100 employees.
The platform was first introduced in the United Kingdom in 2018, after a collaborative pilot partnership with Computershare.
Little stated:
"We're delighted to announce this successful round of fundraising, both in terms of the confidence our investors have shown in us, and in accessing new funds to fuel our significant global momentum. We continue to work closely with all our founding consortium members, and together, the Proxymity team is delivering on our vision, changing the industry ecosystem for the better."
Sponsored