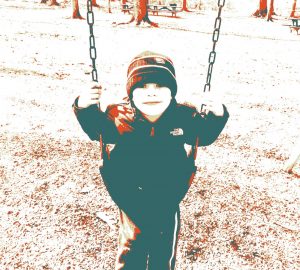 Fintech firm Greenlight reveals that in 2021, their clients may have learned "lifelong money lessons."
Greenlight reports $1.07 billion managed in 2021. According to the firm, this is a significant  milestone in their Greenlight story — "and yours."
The company wrote in a blog post that kids "learn by doing." So, every dollar managed is "one step closer to financial independence and a financially healthy, happy future for every family."
The company has thanked its clients for helping them bring their mission "to life."
Greenlight further revealed that its clients "flipped the script on investing." The firm is reporting $10.5 million invested in 2021. They claim that this is huge: Clients showed that kids "can learn to invest at any age."
The company also shared:
"Averaging $29.65 per trade, Greenlight kids and teens learned to build long-term wealth with the guidance of their parents. It's no surprise that Apple and Tesla made the list of top investments. And we're pumped to see that you're diversifying with ETFs like the Vanguard 500 Index Fund."
Greenlight added that customers may set goals via their app. The firm reports that its users saved $91.9 million in 2021.
According to the company, clients may now be "ready for that rainy day — and then some." They saw "ambitious goals like 'car' and 'college' make the list last year, but 'computer' is new to the top," the firm revealed.
The company reminded users that they should not forget you can "supercharge your savings with boosts like Cash Back and Greenlight Savings Reward."
Greenlight app users also completed 6.7 million chores. The Fintech platform's users tackled their chore lists in 2021, "earning an average weekly allowance of about $12.00."
Greenlight further noted that you may choose to "customize chores." In 2021, Greenlight families "focused on health, with custom chores like walk 5,000 steps, eat healthy for 30 days and take vitamins."
The company further revealed that clients set aside $4.8 million "for giving." They "showed up for the causes you care about — from health to animals and everything in between."
Every donation "adds up to make the world a better place, so kudos to you for your generosity," the company wrote in their update.
Customers also put their Greenlight cards to work. The firm reports an average monthly spend "of $90 per child in 2021." Greenlight kids are "all about balance," the firm noted while adding that you "know it's okay to treat yourself if you spend wisely."
You also "make it fun — with creative Custom Cards to show off your selfies, artwork, pets and more," the company added.
They also noted:
"Every year, you raise the bar on smart money habits. You more than doubled the amount of money managed from 2020. You explored a new financial frontier, Investing for Kids. And you continued to set Savings Goals, give back and check off chores. We're excited to see what 2022 brings — we know you'll wow us once again."
For more details on this update, click here.