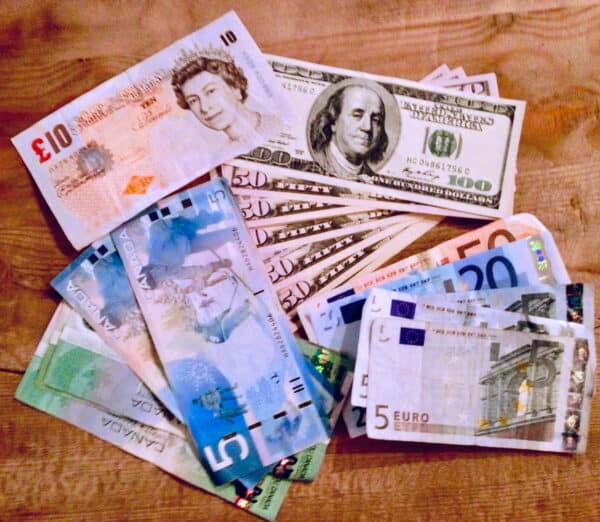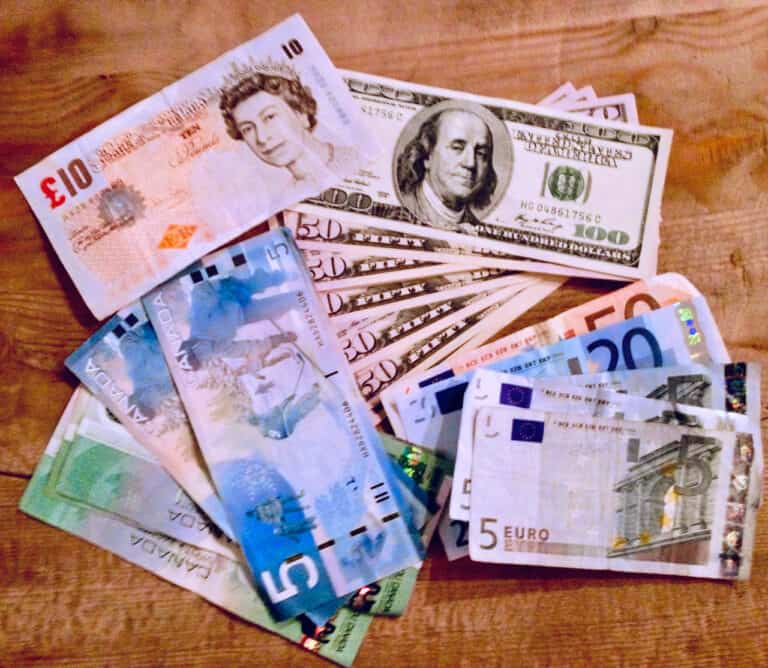 We recently connected with Ben Waterman, COO and Co-founder, Strabo App, a cloud-based platform that helps you link multiple accounts from around the world in one dashboard.
The Strabo App reportedly tracks all the money you own and owe, while providing you with a holistic outlook of your net worth "instantly," the company explains. They also claim that their Fintech app allows consumers to plan their investments wisely to "get the most" out of their money.
Our conversation with Ben Waterman is shared below.
Crowdfund Insider: You've noted that Strabo is the world's first cross-border personal finance platform.  What are some of the features that you offer to consumers?
Ben Waterman: With new bank account offerings from both neo-banks and incumbents popping up every other week, we are reaching saturation point in the developed world for bank account access: the average person in the UK for example changes bank accounts something like every 6-7 years. People no longer need more banking options, so the way to improve the service they get is by giving them an ecosystem that allows them to manage all of these accounts together.
Strabo provides users with a holistic dashboard to manage their bank accounts, investment accounts, real estate, pensions, cryptocurrency and alternatives (both tangible and digital). Coverage spans 12 countries and more than 10,000 financial institutions, and users will be provided with forward looking analytics, FX transfers between accounts and tools to help pay taxes in these different countries.
Crowdfund Insider: You've mentioned that your company was established in London and that Strabo aims to remove the hassle that goes behind making cross-border investments and transactions. How would you define your target audience? Walk us through the process of how your analytics and the related tools work and the way users can benefit from them.
Ben Waterman: Long term, we are aiming to serve everyone who has enough money to invest in any asset class, no matter which one. However, to start off with the user base who feel the difficulties of personal finance management most acutely are expats and internationals.
They have to contend with not only a multitude of asset classes, but manage these across countries. Much of our professional network falls in this category, and focus groups and user interviews have allowed us to figure out exactly which features they'd want first. The most receptive audience tend to be professionals aged 27-34, although we welcome users from all backgrounds and age groups.
With regards to analytics, essentially the problem is that most personal finance tools on the market look back at what you've spent, giving spending breakdowns and debt managers. What we're doing is looking forward at where you're going. Customizable goal setting widgets, forward looking investment projections towards retirement and beyond allow users to manage their investments with the future in mind.
We're fully aware that the historic bull run we've seen through the 2010s can't last forever, and we want to give our users the resources they need to build a resilient portfolio for the long term.
Crowdfund Insider: Could you please highlight some of the features that set you apart from your competitors? How would you like to position yourself amid the rapid growth of wealth and asset management platforms globally?
Ben Waterman: I mentioned the forward looking analytics, which is a key differentiator to other platforms. Beyond that, we will be releasing in app FX transfers in 2022 at market beating rates, allowing users to connect these global accounts seamlessly without leaving the dashboard.
Finally, our long term plan is to make the platform fully customizable and tailored to each user: add, remove and place widgets so that you see exactly what you need. A landlord, for example, would want to see a completely different dashboard to a crypto investor, and we have the tools to offer this.
In terms of placement, Strabo is a layer that sits atop existing banking and investment options. We're not competing with them, but adding an additional layer of services to democratize wealth management solutions that have historically been only available to high net worth customers. The middle class and wealthy of the next decade will no longer settle for the outdated investment management options offered by incumbent banks, and we're here to fill that void.
Crowdfund Insider: Is the platform free for early users? How future-proof is Strabo when it comes to keeping users' data safe? What steps do you take to ensure that the users are not exposed to fraud or any kind of misguidance?
Ben Waterman: It is indeed free for early users. Longer term, we will run a freemium model, with the base set of features that our users love available for free, and the more complex ones on a paid plan. So it's important to sign up early to be on the right side of that change.
Of course, dealing with users' financial data is incredibly sensitive, and so we're committed to providing a secure service. Data is encrypted in transit and at rest using advanced AES 256 encryption.
We also use AWS servers, Cloudflare, and tokenize personal information so that user data is separate from financial data – should one of these databases be compromised, there is no way to link it to the other. Finally, we have a strict policy not to sell or distribute any date – that is not how we want to monetize the business.
Crowdfund Insider: Have you raised funding? If yes, please talk about a challenge that you faced in the process and the strategy that you implemented to tackle it? What would you like to say to our readers who are looking for a secure way of wealth management but haven't yet taken the first step?
Ben Waterman: We are just in the middle of completing a fundraising round at the moment, so it's a pertinent question. Thankfully, we have a great support team who helped us with the strategy, including banking executives and a number of entrepreneurs who have raised money before.
Despite this, the most important facet was our user engagement. With a strong waiting list and a huge amount of data collected from a year of user interviews and feedback, we have a really good handle on how to solve the pain point. With that in mind, we would love to hear from you if you have any feedback.
To readers looking for a secure way to manage their finances holistically, we'd say to start off by reading up on the basics of portfolio construction and responsible investing. Our blog provides some resources, but there is also a huge canon of cheap or free literature online on the topic. Finally, you can shoot us over questions or post them on Reddit, and we would be more than happy to grant you early access to the platform.
Crowdfund Insider: What are your plans for 2022 and beyond?
Ben Waterman: 2022 will be a busy but exciting year for Strabo. We are currently expanding the team to include more engineering and marketing talent, we've moved to a new office in Central London, and we will be launching the brand new platform designs which were completed earlier this month.

Sponsored