Tencent Releases Metaverse-Rate Scoring System
On January 12th, Tencent News and the School of Journalism, Fudan University jointly released the "2021-2022 Metaverse Annual Report".
For the first time, the report proposed the concept of "Metaverse-Rate" which will become the scoring standard for the development of the Metaverse industry. According to the report, Metaverse is reflected in multiple core dimensions (indicators), including computing power, responsiveness, fidelity, immersion, interactivity, user autonomy, digital property protection, digital currency payment, and so on. Different companies have different strengths (0-100) or some emphasis (1%-100%) in Hi-Fi and Open dimensions. (Source: Lanjinger)
The State Council Issues the "14th Five-Year Plan for Digital Economy Development"
On January 12th, the General Office of the State Council issued the "14th Five-Year Plan for Digital Economy Development".
According to the document, the added value of core industries in China's digital economy will account for 10% of GDP by 2025. Besides, a more competitive digital economy and a better digital economy governance system are also expected. (Source: gov.cn)
The CBIRC Issues Measures to Regulate IT Outsourcing of Banking and Insurance Institutions
On December 31st, 2021, the China Banking and Insurance Regulatory Commission (CBIRC) issued "Measures for the Supervision of IT Outsourcing Risks of Banking and Insurance Institutions" (the "Measures"). The "Measures" require that banking and insurance institutions should establish an information technology outsourcing management system that is suitable for their IT strategic objectives, incorporate IT outsourcing risks into the comprehensive risk management system, and effectively control the risks caused by outsourcing.
For IT outsourcing activities and related service providers, banks and insurance institutions should carry out hierarchical management, and take differentiated control measures for important outsourcing and general outsourcing. The Measures are applicable to policy banks, commercial banks, rural cooperative banks, rural credit cooperatives of provinces (autonomous regions), insurance groups (holding companies), insurance companies, insurance asset management companies, financial asset management companies established in China. (Source: CBIRC)
Digital RMB Transactions in Beijing Reach 9.6-billion-yuan in 2021
On January 11th, the Operations Office of the People's Bank of China announced that digital RMB transactions in Beijing in 2021 had reached 9.6-billion-yuan through 3 large pilot activities, covering 403,000 application scenarios. (Source: Beijing Business Today)
---
The above is a weekly synopsis of the biggest stories on Fintech in China provided by WeiyangX, part of Tsinghua University, in partnership with Crowdfund Insider.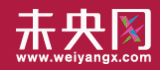 WeiyangX is the most influential website focusing on Fintech in China. The site covers the latest news, industry data analysis, business practices, and in-depth cases in Fintech. WeiyangX is incubated by Fintech Lab. Founded by Tsinghua University's People's Bank of China (PBC) School of Finance in 2012, the Fintech Lab is the first and leading research entity dedicated to leading best practices, promoting interdisciplinary innovation, and encouraging entrepreneurship in the field of fintech through scientific research and innovative project incubation.