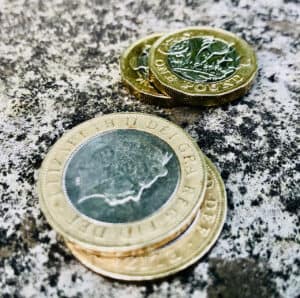 The team at digital bank Revolut has noted that they hear about exchange rates all the time. The company has commented on what they actually are and why they can be very important.
As explained by Revolut, foreign currency exchange rates are a way to "describe how the value of one country's currency compares to the value of another currency."
The Fintech firm also noted that the exchange rate between two currencies "essentially answers the question 'How much of this currency will I need to buy one of that currency?'"
Revolut further explained that exchange rates are "usually labeled with the currency codes of the two currencies being compared." For instance, the GBP/USD exchange rate. The first currency listed is "the one being purchased, unless otherwise specified," the team at Revolut clarified.
They pointed out that the number "describes the price of one currency in terms of the other currency." For example, if the GBP/USD exchange rate is 1.32, that means "you'd need USD$132 to purchase GBP£100." In the same scenario, the USD/GBP exchange rate "is 0.76, meaning it would take GBP£76 to purchase USD$100."
Going on to explain why exchange rates change, Revolut noted that most currencies have 'floating' exchange rates that are "always fluctuating as foreign exchange traders buy and sell currencies."
So when a currency appreciates, its exchange rate with another currency "increases and more of the foreign currency is needed to buy one unit." So if the UK's Pound appreciates and the GBP/USD exchange rate rises to 1.5, "it would take USD$150 to buy the same GBP£100."
If a currency depreciates in value, that "means its exchange rate with a foreign currency goes down and less of the foreign currency is needed to buy one unit."
As noted by Revolut, there are "some currencies around the world that are managed by national governments to maintain a fixed exchange rate so that the value of their currency is 'pegged' to the value of an outside currency." For example, "the BSD/USD exchange rate is fixed at 1." In other words, "1 Bahamian Dollar can be exchanged for 1 U.S. Dollar."
Going to explain why exchange rates are so important, Revolut noted that "whether you're just traveling for a short time or moving to live in a new country, it's important to be aware of foreign exchange rates when converting and spending money abroad." That way, you know "if you're actually willing to pay the sticker price of goods or services in terms of your home currency."
Exchange rates are also "a key factor when you're sending money internationally, as the recipient will receive the funds in a different currency."
When the exchange rate is high, "your recipient will receive more than they would when the exchange rate is low, even though you're sending the same amount of cash on your end." In other words, "because of the high exchange rate, the same $100 is really worth more."
Revolut also mentioned that banks and other currency exchange services often "quote remittance customers at poorer rates than the interbank exchange rate so they can earn a profit on your international money transfer transaction."
The company also noted:
"Revolut has no hidden fees and offers great exchange rates, making it simpler and more affordable to send money abroad. Just choose how much you want to send and where to. We'll take care of the rest."
You may review currency exchange rates via Revolut app's foreign currency converter widget to easily "compare current exchange rates across all the currencies of the world."
Revolut, the global financial platform with over 18 million customers, has also launched an update to its Saving Vault product.
Revolut Metal clients in the UK are now able to "earn 0.7% interest (AER) paid daily on their Savings Vaults in GBP."
With this move, Revolut says that it aims to "help customers reach their financial goals faster through not only putting money aside, but also earning a market leading interest on it."
Along with a competitive interest rate, Savings Vault "offers Revolut customers true flexibility: no minimum deposit amount, withdrawals can be made at any time, and annual interest is paid daily. Furthermore, customers' savings are protected up to £85,000 under the FSCS."
In order to make it as easy as possible for Revolut users to grow their savings, this product enables users to "round-up their card payments to the nearest whole number and instantly save their spare change."
The announcement also mentioned that clients can "opt for recurring deposits or one-off payments and track progress towards their saving goal."
Alan Chang, Chief Revenue Officer at Revolut said:
"With rising inflation creating pressures on individuals and households, savings are a critical enabler to help people achieve financial independence which is why we're excited to be able to offer a market leading rate on our Savings Vaults with annual interest paid daily for our UK customers. For us, this is another step towards our goal of democratizing the financial services industry, and providing greater value than other market players. We want to offer a saving product that will help people to save their money more effectively and reach their financial goal faster. "
The updated Savings Vaults product is now available to Revolut Metal customers, "with a roll-out to Premium, Plus and Standard customers being planned over the coming months."
Existing Revolut users who already save money with Saving Vaults "will have to open a new savings account to benefit from the 0.7% interest rate."
For more details on this update, check here.