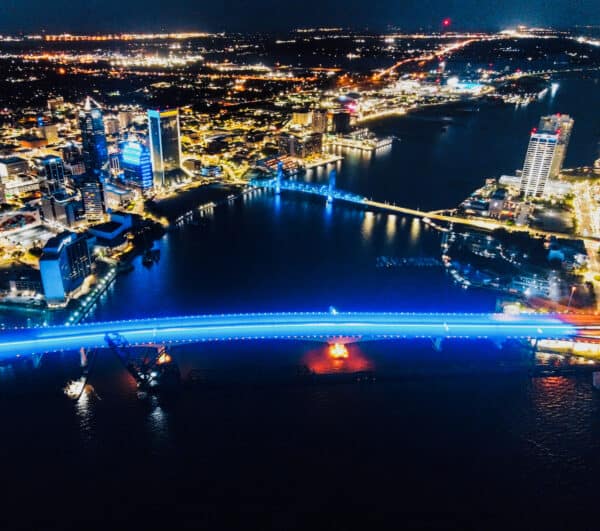 Jacksonville, Florida is one of the hottest Fintech markets in the US. A combination of low taxes, great weather, and a business-friendly government has helped Jacksonville to generate over 62,000 in Fintech jobs. In recognition of this ongoing phenomenon, Groundfloor, a real estate crowdfunding platform, is reporting that it has launched a new lending company based in Jacksonville while committee $50 million to local developers.
According to a company release, the goal is to spur Jacksonville's residential housing boom, while allowing investors across the nation to earn interest in the market's rapid growth.
Brian Dally, co-founder and CEO of Groundfloor, commented:
"Market data shows that the Jacksonville metro area needs more residential housing, especially as its population and job prospects continue to accelerate. We're doubling down in Jacksonville. Our new lending company will leverage its market expertise and access to Groundfloor's capital to help local real estate developers renovate and build more homes, on the most investor-friendly terms available."
In a joint venture with Jacksonville-based FastHouzz Funding, Groundfloor Jacksonville will channel capital into the real estate market.
FastHouzz Funding was founded by real estate entrepreneur, Mike Grandjean, who currently serves as president of JaxREIA.
Grandjean stated:
"With its great climate, affordable cost of living, and strong job opportunities, Jacksonville provides a fantastic quality of life, and people are moving here in droves in search of single-family homes to purchase or rent. I've worked with Groundfloor myself for many years and know firsthand that their affordable rates, attractive max leverage, and deferred interest payment terms will help many investors scale the number and value of renovations they can do."
Groundfloor has created a website to facilitate the real estate lending process. Developers may apply for Groundfloor's Loan100 program, which provides financing for up to 100 percent of total project costs, including purchase and renovation. This program allows our clients to borrow funds with 0 percent down.