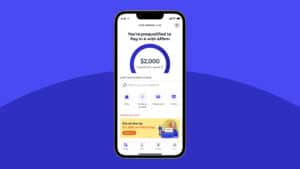 Affirm (NASDAQ:AFRM) has announced new options for customers to access its buy now, pay later (BNPL) services. According to a release, Affirm has launched a new "super app" as well as a browser extension.
Affirm said the new app bundles both its payments and savings features, along with its virtual card plus "exclusive" retail offers.
Max Levchin, founder and Chief Executive Officer of Affirm, said:
"We know that consumers want a one-stop shop to manage their finances. Affirm saw this firsthand when we added Savings to our app, which has since attracted more than $300 million in total deposits while driving meaningful engagement. By evolving the Affirm app into a super app, we have launched the ultimate destination for consumers to shop their favorite brands and smartly manage their finances, while also delivering a seamless, rewarding, and increasingly personalized experience."
Levchin added that they know that consumers value convenience and increasing Affirm's ubiquity through a browser extension delivers just that.
"Last year, more than half of U.S. consumers browsing the internet used Google Chrome. Now, each of those consumers can pay-over-time with Affirm – whether buying a new sweatshirt or redecorating their home – almost anywhere they shop online."
The App is available on both iOS and Google Play and the browser extension is available to Chrome.