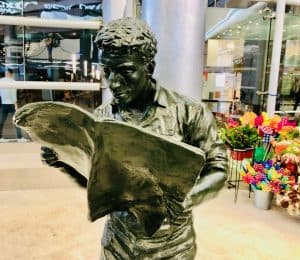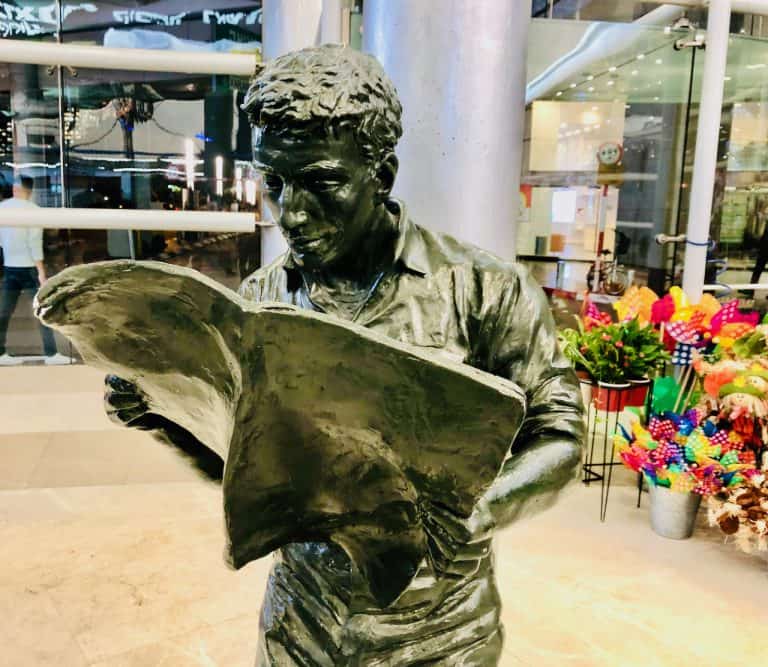 Jack Zhang, the Co-founder and CEO at Fintech Airwallex, notes that in the past year, they continued on their journey to build one of the biggest international financial infrastructures by expanding their platform capabilities and geographic presence.
Zhang writes in a blog post that Airwallex continued to build and launch software to "solve business operating issues for different verticals, further supporting businesses."
Zhang reveals that they've "enabled a programmatic money movement network that penetrates more than 100 countries." They've also introduced new products and channels in order to support their clients.
After a solid year at Airwallex, here are some of the highlights from 2021 (as shared by the company's CEO):
Airwallex's launch into the U.S. and Europe. A major focus for us last year was to expand in global markets. In the United States, we secured Money Transfer Licenses or received exemptions in nearly all of the 50 states (plus additional territories) that enable us to operate across the nation. With a growing team of 50, we now offer our Treasury & FX products and will be introducing our cards product very soon. Furthermore, securing our EMI license in the Netherlands in addition to our UK license gave us the ability to offer our suite of services to customers in Europe. Today, "we have a team of nearly 100 employees to support our growth across EMEA."
Marked entry into the ASEAN region. Near the end of the year we secured licenses in Singapore and Malaysia – we have since also announced our launch into Singapore to kick-off 2022. This is a dynamic region, and one where we recognize the need for more efficient and effective cross-border payment solutions with a trusted global partner. We will take what we've learned in our other markets and aim to replicate the same success across ASEAN.
Scaling their China business operations. In one of the world's largest economies, we have made strides to ensure we continue to distinguish ourselves and be the most innovative provider in fintech. In the last year, we have seen a triple-digit growth rate in revenue, driven by a strong and diversified team that has enabled us to further evolve the business. We more than doubled our customer base last year, and also launched a series of new payments and issuing products that has put us in a much more differentiated position in the market to become a truly integrated pay-in, pay-out platform to support our customers' global needs.
Achieving improved product-market fit. Tapping into a market as large as solving payments for global businesses is no small task, and to achieve that we take pride in connecting with our customers. Their feedback helps us consider how we design our product offerings. A business in Australia will clearly have different needs to another in the UK or Hong Kong. Our teams are informed by customer research to determine how we build and evolve our products. We did a lot of this last year, particularly during Covid-19 when different businesses around the globe needed help in different ways. In Hong Kong for example, we launched our Borderless Cards in partnership with Visa as well as our online payments solution. In the UK, we created a broader product suite from the get-go, as businesses there were looking for an all-in-one solution for their financial needs.
Launch of Online Payments. We want to help our customers grow their revenue globally, and provide more convenient and safe ways to manage their global payment needs. The introduction of our online payments capability allows for customers to get paid in over 130+ currencies, and receive payments in their preferred currency.
New software products. In addition to extending our existing network capabilities, we are also building a software layer on top of our financial infrastructure. This involves the constant development of innovative products, to help businesses operate with greater transparency and control. Last year, we rolled out our Airwallex Borderless Cards and started to beta test our expense management products. We also launched our Get Paid solution with payment links, enabling businesses to get paid online from their customers with one click of a button.
Extended network of engineering hubs. We now have five engineering hubs across the globe, after introducing two additional hubs in Sydney and San Francisco last year. The expanded network highlights our commitment to be on the forefront of innovation – we are always looking at ways to build and enhance our products, and to attract the best engineering talent worldwide.
Enabling better financial capabilities for technology-first customers. We are continuing to build out our API solutions to better meet the needs for technology-first businesses. We recognise the evolving regulations in many parts of the world, and have been working hard so platforms can leverage our payments network and regulatory infrastructure to launch embedded financial products, on top of our developer friendly APIs. Today, we are serving innovative businesses such as GOAT, Papaya Global and Stake, and look forward to supporting even more.
Continued priority on customer privacy and data protection. Last year, we received our SOC2 Type2 Report, a testament to our commitment to protect our customer's data, and provide them with a secure and reliable platform that supports their business growth. Safeguarding and protecting our customers is a fundamental commitment we stand by.
Record fundraising. To spur our global growth, we raised an additional US$400 million last year, more than doubling our valuation to US$5.5b in just six months' time. We are excited to be supported by a strong bench of investors who believe in our vision for Airwallex, and welcomed several new investors, including Lone Pine Capital and Greenoaks who bring to the table a wealth of experience and industry knowledge.
Investing in our people and talent. 2021 was a year that brought a lot of excitement, learning and growth for the business. People are our greatest assets, and as a fast-growing business, I am fortunate to be surrounded by a team who share the same vision and purpose, even amid another challenging year with the pandemic. Last year, we saw our team double to now more than 1,000 across 19 locations globally. We invested in a global employee engagement tool to improve our culture and ways of working, and we continue our global search for great talent who share the same values and are just as eager to make an impact.
So as the team looks ahead to the rest of this year, they pointed out that the world is continuing to live with COVID but Airwallex remains "resolved to deliver [their] vision – to better scale the business, better serve our customers and to better support our employees during such unprecedented times."
The firm's management also mentioned that they will "continue to accelerate our growth worldwide."
Their success lies in their ability to maintain their competitive advantage, and that is why they will continue to "focus on building a secure and scalable tech infrastructure that can help [their] customers grow globally."
The company CEO concluded:
"We have great ambitions to become the backbone of global commerce and the digital economy. But more importantly, we have a bigger purpose to leave our mark and make a difference. We will connect the entrepreneurs, business builders, makers and creators with opportunities in every corner of the world, to ensure they succeed, no matter when, what or where."
Sponsored