HKEX Welcomes the First SPAC
On January 17th, Aquila Acquisition Corporation, a special purpose acquisition company (SPAC), submitted a listing application to HKEX. The sponsors of the company are CMB International Capital Corporation Limited ("CMBI") and AAC Mgmt Holding Ltd.
According to the preliminary prospectus, Aquila plans to focus on Asia, especially China's "new economy" industries, such as green energy, life sciences, advanced technology and manufacturing technology companies. According to the listing rules, Aquila must announce the merger within 24 months after the listing date, and complete the merger within 36 months after the listing date. (Source: CLX.com)
NDRC and other 8 departments encourage platform enterprises to accelerate technology R&D
On January 18th, 9 departments (including National Development and Reform Commission, State Administration for Market Regulation, and Cyberspace Administration of China) issued "Guidelines on Promoting the Healthy and Sustainable Development of Platform Economy".
The document encourages platform enterprises to: 1) increase investment and accelerate technology R&D breakthroughs in the fields of AI, cloud computing, blockchain, operating system, and processor; 2) accelerate the R&D and application of digital green integration technology innovation, and promote the construction of zero-carbon industrial chain and supply chain. (Source: NDRC)
Companies listed on STAR Market are Required to Disclose ESG Information
On January 20th, it was reported that some companies listed on the STAR Market of Shanghai Stock Exchange had received notice which required them to disclosure ESG information in their annual report.
Besides, separate ESG reports, social responsibility reports, sustainable development reports, and environmental responsibility reports should also be published if needed. (Source: Securities Times)
Mutual Aid Insurance Platform Xianghubao Shut Down
On January 28th, Xianghubao, a mutual aid insurance platform shut down.
Established in 2018, Xianghubao provided crowdfunding services for helping its users pay medical costs for critical illnesses. In the future, the existing users will be able to buy regulated critical illness insurances (e.g. Jiankangfu) on Ant Group's platform which are underwritten by PICC Life Insurance Co. or Sunshine Life Insurance. (Source: 01Caijing) 
---
The above is a weekly synopsis of the biggest stories on Fintech in China provided by WeiyangX, part of Tsinghua University, in partnership with Crowdfund Insider.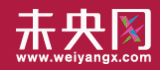 WeiyangX is the most influential website focusing on Fintech in China. The site covers the latest news, industry data analysis, business practices, and in-depth cases in Fintech. WeiyangX is incubated by Fintech Lab. Founded by Tsinghua University's People's Bank of China (PBC) School of Finance in 2012, the Fintech Lab is the first and leading research entity dedicated to leading best practices, promoting interdisciplinary innovation, and encouraging entrepreneurship in the field of fintech through scientific research and innovative project incubation.