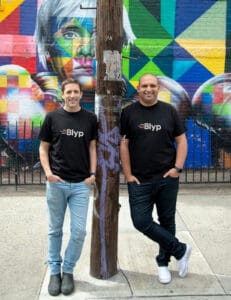 Blyp, a data firm for ecommerce platforms, has raised a $4 million seed round, according to a statement by the firm.
Funding was led by World Trade Ventures, Silvertech Ventures, Eyal Waldman, Dovi Frances, Rafi Gidron, and Boaz Schwartz. Blyp, which has offices in both Tel Aviv and New York, said it will use the funding to scale its US operations and add new functionality to its platform.
Blyp leverages AI-powered analytics to help online sellers boost sales and performance like increasing conversion rates while saving the company time.
Matan Elmalam, co-founder & CEO of Blyp, said that merchants are passionate about the products they shall but lack the expertise to compete and grow:
"We are helping e-commerce companies fill that void by providing a digital full-time Data Analyst, delivering detailed reports and roadmaps to drive revenues. We are excited to continue building our platform geared to the SMB e-commerce community."
Blyp reports that over the next six months, it will be rolling out new integrations that incorporate more data sources, including Facebook, Klaviyo, and Google Ads.
Charlie Federman, General Partner at Silvertech Ventures, said that Blyp tooke a complex problem and solved it with their tech:
"Companies are drowning in data from too many dashboards and are desperate for actionable information and guidance. Blyp is giving e-commerce SMBs access to the critical intelligence that was only available to billion-dollar businesses with IT staffs.. Matan and the Blyp team are on a mission to help everyday e-commerce players succeed. It's a huge opportunity and we are thrilled to be part of their mission."
Blyp is currently available in the Shopify app store. The company claims that on average, merchants using Blyp save 20 hours per month on data analysis, and some have seen 30% increases in conversation rates after acting on Bylp's recommendations.

Sponsored