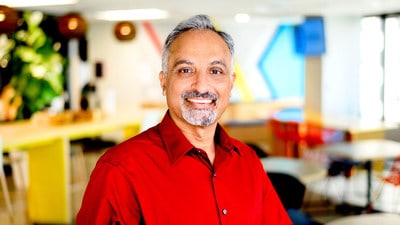 LendingClub (NYSE: LC), one of the few nationally chartered digital banks in the US, has appointed a new Chief Technology Officer.
LendingClub states that Balaji Thiagarajan will now manage the Fintech's tech stack as its CTO. Thiagarajan joins LendingClub's executive leadership reporting directly to CEO Scott Sanborn to lead all product development efforts, including the company's financial application suite and business platforms, as well as Technology Operations, Product Management, and Enterprise Program Management organizations.
Sanborn commented that Thiagarajan joins LendingClub at a transformational time in their evolution:
"His extensive experience in direct-to-consumer technology organizations that leverage big data, machine learning, mobile technologies, and cloud computing to deliver on both incredible business and customer outcomes is second to none. He is perfectly suited to lead the technology organization as we create the digital marketplace bank of the future."
Thiagarajan is said to have over 25 years of experience in leading product management, engineering, and tech operations, including big data, machine learning, mobile, and cloud computing. Prior to joining LendingClub, he was CTO and SVP, Product Development at Change Healthcare, a $3B publicly-traded healthcare technology company. Thiagarajan has also held senior technology roles at Uber, Oracle, Google, Yahoo, and Microsoft.
"I'm excited to join a company that has its sights set on transforming fintech," said Thiagarajan. "LendingClub has been a fintech leader for 15 years and I'm looking forward to building on the company's massive capabilities to deliver a seamless, integrated, mobile-first experience that blends lending, spending, and savings to stay ahead of consumer expectations of next-generation digital banking."
Sponsored