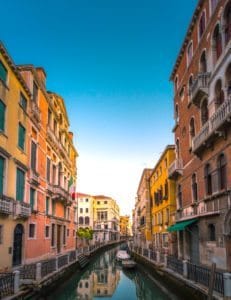 illimity, a digital bank operating in Italy, released its financial results for the full year ending December 31, 2021.
According to the company, it achieved its 2021 profit guidance, posting a net profit of €65.6 million for 2021, more than double the figure for 2020 (€31.1 million).
Net profit for the fourth quarter of 2021 rose to €19.4 million from €18.8 million in the third quarter of 2021, and +187% improvement versus the net profit of €6.8 million for the fourth quarter of 2020.
Corrado Passera, CEO and founder of illimity, issued the following statement on the results as well as commenting on its new digital financial services store:
"We ended 2021 with considerable satisfaction and are starting 2022 with a great deal of confidence. A new phase of further growth is beginning in 2022. The performing, restructuring, and distressed credit markets on which we have been concentrating since we were first established are even bigger than we initially envisaged, and we have shown that we have strong and sustainable competitive advantages. Our growth will be further supported by three highly technological initiatives that are already operative today: b-ilty (the first complete digital platform for credit and financial services for SMEs), our Proptech NewCo (a highly innovative proptech that will begin operations over the next few weeks) and HYPE (Italy's leading Fintech). These initiatives all have in common the fact that they serve large markets and meet unsatisfied needs, that they have a highly scalable operating model and that they can open up to partnerships with key players. Lastly, the synergies we will gradually unleash with the ION Group in all our business areas will bring further acceleration to illimity's growth path. Our results and the work we have carried out to date enable us to be confident that the growth and profitability objectives included in the 2021-25 Strategic Plan (net profit of >240 million euro) are fully within our reach. "
b-ilty targets SMEs with revenues of between €2 million to €10 million.
b-ilty offers a full stack of financial services for SMEs including credit, insurance online lending in a single location. It is a subscription-based service that charges €40 per month to utilize.
Passera said they ended 2021 with considerable satisfaction and are starting 2022 with a great deal of confidence predicting a new phase of growth in 2022.
illimity generates most of its revenue from its lending services including distressed credit. The entire release is available here.