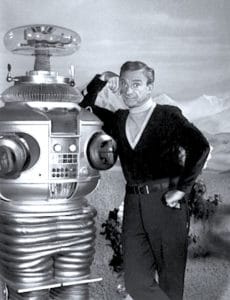 Gretel, a Fintech firm which allows financial services providers to quickly and seamlessly reconnect their clients with lost insurance products, banking accounts, pensions, savings and other investments, recently revealed that it has acquired $1 million in pre-seed funding – which was led by Insurtech Gateway and RLC Ventures, along with contributions from various other angel investors.
As mentioned in the announcement, Gretel builds tech which allows firms to automate customer reconnection, adhere to regulatory guidelines, and transform a process that may take up to three months into taking a few minutes. Gretel is working with a number of major banks and insurers across the financial services sector ahead of its launch to the market.
The Gretel dashboard is being introduced at a key time for many consumers in the United Kingdom who face rising costs and a tight squeeze on household spending. There are almost 20 million client accounts with a value of more than £50 billion that have been lost or forgotten by their  owners in the UK alone.
People get married, move houses, switch jobs and it is becoming quite challenging to keep track of every bank account, pension and investment. Gretel explains that it will work with financial firms to do the appropriate thing for their clients and reconnect them with their funds.
Gretel is the only hub covering the complete financial services sector and will be free for all consumers. After a client has signed up with Gretel, the service will keep on working for them to look for lost funds and mark any new accounts as and when they are identified.
The enactment of the Dormant Assets Bill indicates the need for progressive thinking and a more tech-oriented approach to this systemic industry issue, as it places importance on customer reunification. Via centralization and simplification, Gretel offers customer accessibility, while providing equal, if not greater, benefit to companies.
Duncan Stevens, CEO at Gretel, stated:
"We know the financial services industry wants to do all it can to help customers reconnect with their money and this next round of funding will enable Gretel to scale rapidly post launch to meet client demand. It will also allow us to bring forward a number of exciting and complementary product developments aimed at further addressing the lack of digitization in this space. We look forward to being able to help millions of people reconnect with their lost money and make a difference to their lives at this time."
Stephen Brittain, Co-founder, Insurtech Gateway, remarked:
"Welcome to the Gateway Gretel. We look forward to helping you reconnect customers with their lost life insurance and pensions. We recognised this as a huge problem facing many customers – I can't find mine. We were very impressed at how you have engaged and enabled large corporations to more effectively do the right thing. Gretel has built an AI enabled platform based on open finance, bespoke API's and a deep understanding of asset reunification. We are excited to work together to execute their first mover advantage."
Sponsored