Shanghai Data Exchange Launches Recruitment Campaign in the Metaverse
From March 7th to 14th, Shanghai Data Exchange (SDE) launched a recruitment campaign in a metaverse style, which was the first recruitment event since its establishment in November 2021.
SDE is expected to recruit globally for 150 positions in 9 departments (namely trade management, marketing development, data service management, strategic development, risk control, product R&D, HR, financial management and research institute). Additionally, SDE will also provide digital collection gifts for applicants. (Source: Shanghai Data Exchange)
Beijing Announces the Fourth Batch of Fintech Innovation Projects
On March 4th, Beijing Fintech Innovation Regulatory Implementation Work Team announced the fourth batch of Fintech innovation projects.
"Personal financial services based on carbon accounting" from China Construction Bank was the only project enlisted in this cohort. The project explores the usage of federated learning, big data, artificial intelligence, under the premise of controllable risk, to provide personal financial services such as installment discounts for consumers, guide them to actively engage in low-carbon lifestyles. (Source: Beijing Daily)
China Banking and Insurance Regulatory Commission Issues Warning About Excessive Lending and Marketing Induction
At present, personal consumer credit services such as credit cards and micro-credit are deeply bound with various consumption scenarios, which to a certain extent facilitates life and reduces the immediate payment pressure. However, if consumers frequently and repeatedly use consumer credit, it will easily lead to risks such as excessive debt and credit damage.
In recent years, there have been complaints from consumers about excessive credit extension, high installment fees, violent collection, and so on. In addition, some merchants induce consumers to prepay fees by means of loans or overdrafts and then fail to continue operating for various reasons, resulting in consumers not being able to enjoy the services they have already purchased and facing repayment pressure and difficulties in safeguarding their rights.
On March 14th, the Consumer Rights Protection Bureau of China Banking and Insurance Regulatory Commission released the second consumer risk warning in 2022, reminding consumers to stay away from the marketing trap of excessive lending and prevent excessive credit risks. (Source: CBIRC)
Shanghai Releases the Fourth Batch of Fintech Innovation Applications
On March 11th, Shanghai Fintech Innovation Supervision Tool Implementation Working Group released the fourth batch of Fintech innovation applications. The three applications, which come from ICBC, Bank of Shanghai, and Shanghai Huarui Bank, utilize cutting-edge technologies (such as blockchain) to revolutionize services in cross-border payment, enterprise mobile payment and risk warning towards telecoms and online fraud. (Source: mpaypass)
---
The above is a periodic synopsis of the biggest stories on Fintech in China provided by WeiyangX, part of Tsinghua University, in partnership with Crowdfund Insider.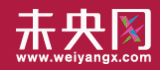 WeiyangX is the most influential website focusing on Fintech in China. The site covers the latest news, industry data analysis, business practices, and in-depth cases in Fintech. WeiyangX is incubated by Fintech Lab. Founded by Tsinghua University's People's Bank of China (PBC) School of Finance in 2012, the Fintech Lab is the first and leading research entity dedicated to leading best practices, promoting interdisciplinary innovation, and encouraging entrepreneurship in the field of fintech through scientific research and innovative project incubation.