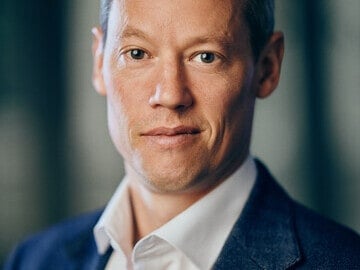 Equiduct, a pan-European securities exchange serving both individuals as well as institutions, has appointed a new Chief Financial Officer. According to a statement by the company,  Stephen Jarvis has been appointed as CFO joining the company at a "crucial moment in their growth trajectory."
According to Equiduct, Jarvis has worked at a diverse group of firms including Carbon Clear, and then EcoAct – which culminated in the integration of EcoAct into a Paris-listed technology company, Atos.
Prior to that, Jarvis had a 13-year career in the City as an analyst and fund manager at Lansdowne Partners, UBS Global Asset Management, and Morgan Stanley.
David Murphy, CEO of Equiduct commented on the hire:
"I'm very pleased to welcome Stephen to the team, bringing the skills and experience to support the company's expansion plans as we continue to see strong growth and demand. This is an exciting phase for Equiduct and we have the right team in place to deliver on our ambitions for the next chapter."
Jarvis said he was delighted to be joining the team adding that it is clear to see that Equiduct has the foundations for rapid growth.
Equiduct is an emerging exchange focused on delivering best-in-class services for the retail and institutional trading community. The company's proprietary technology is said to provide members the ability to deliver the Best Execution for their clients, across all major European markets, using a single exchange connection. Equiduct a fully regulated, MiFID-compliant market segment of Börse Berlin.
Launched at the end of 2019, Equiduct reported an average daily traded value of €300 million for the full year 2021, up 7% year-on-year despite a 4% decline in European trading levels for the same period.
Revenue increased by 14% vs 2020, and up 100% since launching the service. Quarterly turnover in Q4 2021 was reported at €22.5 billion and Apex, the trading service, alone grew 40% vs Q3.
Jarvis is the newest member of the expanded Equiduct senior management team, which also recently saw Wail Azizi promoted to Chief Strategy Officer.