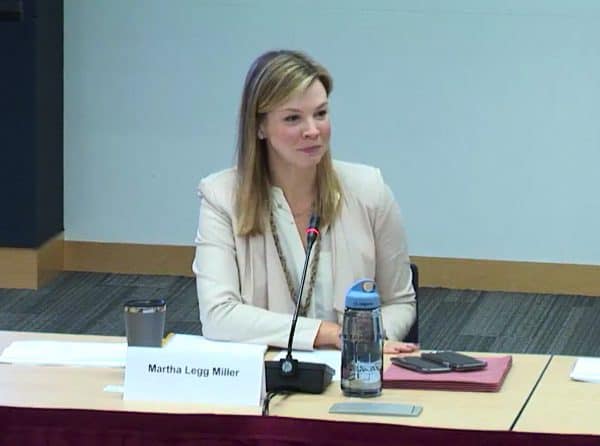 The Securities and Exchange Commission (SEC) has announced that Martha Legg Miller, Director of the Office of the Advocate for Small Business Capital Formation (OASB), is leaving the agency at the end of April. The SEC added that Sebastian Gomez Abero will serve as Acting Director until a full-time replacement is appointed.
Miller was the inaugural Small Business Advocate, a new role within the SEC that aimed to support smaller firms and their need to gain access to capital. Historically, the SEC has paid little attention to smaller firms yet this segment of the market is vital to the overall success of the economy. It is widely understood that smaller firms generate the bulk of new jobs, pursue innovation, and create economic prosperity. Policy that helps entrepreneurship is vital for a growing economy.
The SEC has long hosted an annual meeting that focused on helping smaller firms, yet recommendations provided at these meetings gained little more than lip service by the Commission as politics overwhelmed common sense goals. The creation of the new office, along with Miller's leadership as the Advocate, helped to raise the profile of the needs of smaller firms, providing recommendations for the SEC to improve on the regulatory ecosystem in support of SMEs. During the prior Administration, the Office of the Advocate presented important guidance to the Commission that led to material improvements in online capital formation and other areas. Miller's office has provided further recommendations aiming to support small business capital formation that have yet to be pursued by the current Commission.
SEC Chairman Gary Gensler and Commissioners Hester M. Peirce, Allison Herren Lee, and Caroline A. Crenshaw issued a joint statement, along with the announcement of Miller's departure.
"We are thankful for Martha's dedicated service to the SEC. She built the Office of the Advocate for Small Business Capital Formation from the ground up. The office has become an integral part of how the SEC helps ensure that small businesses, including minority-owned, women-owned, rural, and natural disaster area small businesses, and their investors are represented in SEC policymaking. Her leadership will have a lasting impact on the SEC and our work. We thank Martha for her service and wish her the best."
Miller stated:
"I am immensely grateful for having worked with, learned from, and developed lasting friendships with each member of my team, my SEC colleagues, and the seven Commissioners with whom I have served. Calling it 'an honor and a privilege' does not do this role justice."
Gomez is a long-time SEC staffer who currently serves as Deputy Director of the Advocate's Office.