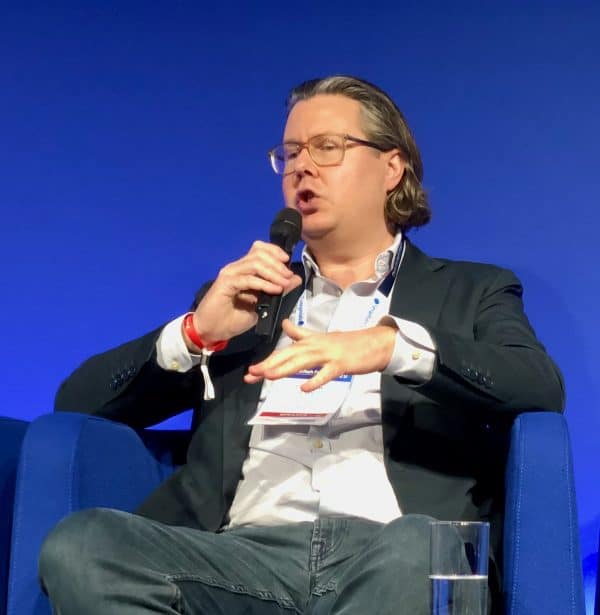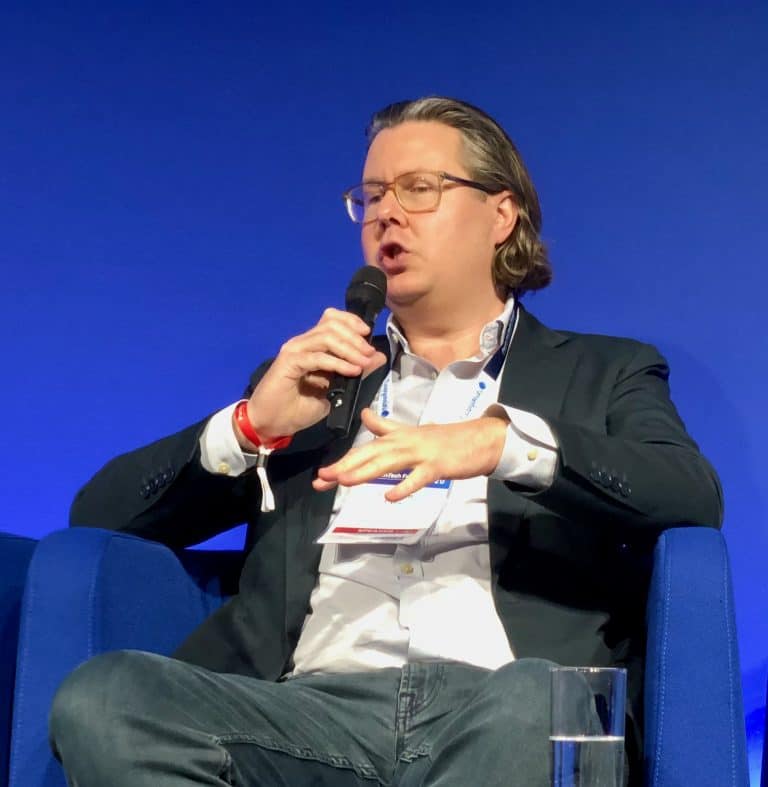 Christian Faes is one of the leading voices in the UK advocating on behalf of the Fintech ecosystem. He is a founder and Executive Chairman of LendInvest – a successful property financing platform that is now traded on the LSE, and the Chairman of Fintech Founders – an association promoting UK Fintech. The UK has long been viewed as the leading Fintech hub in the world due to a supportive government and an entrepreneurial population. Yet in recent years, challenges have emerged that may undermine this early success.
UK Fintech has become a vital growth sector for the UK economy employing around 70,000 individuals. London has long been an important global center for financial services so supporting Fintech as a policy makes a lot of sense. So what needs to be done to keep Fintech growth on track?
Today, innovators are highly mobile – able to relocate with ease. The work from home movement means many offices are virtual and people can work from anywhere. No innovation ecosystem can take a leading status for granted – it's a global marketplace.
Crowdfund Insider recently connected with Faes to hear his opinion on the UK Fintech sector and what should be done to support this important industry. Our discussion is below.
---
You recently participated in a hearing at Parliament addressing innovation in financial services. You were straightforward in your opinion that the regulation process was not as good as it could be. Do you think your comments generated any traction with the MPs?
Christian Faes: Yes, it was great to have the opportunity to appear before the Treasury Select Committee and to talk about the future of financial services, and in particular Fintech.
Following the testimony, there has been quite a bit of interaction with a number of different MPs, and I think generally, there is definitely a real interest in Fintech and ensuring that the UK remains a leader. However, I think MP's are often very surprised to hear about the reality of the situation when it comes to 'UK Fintech'.  There is a real perception that we are the leading light globally, and I think there's often a genuine surprise when MP's (and even many within the government) hear about a lot of the difficulties that Fintechs have in actually trying to build their business here in the UK.
We definitely have a government that has great intentions. Also, I think in some respects, as a sector we probably have to work harder to come forward with solutions, rather than simply explaining the problems for early-stage companies.
It almost seems that not so long ago regulators, most importantly the FCA, were more focused on empowering innovation. What changed?
Christian Faes: I'm not entirely sure, but there has definitely been a change – and pretty much any early-stage Fintech that I speak with, says that they have increasing difficulty and delay in dealing with the regulator.
I think there have been companies doing the wrong thing, and we have had a number of scandals where investors were clearly defrauded and so on. However, I think some of this has unfortunately changed the tone around innovation and Fintech – even though these cases I'm referring to had nothing to do with Fintech.
There really needs to be a level of proportionality with the regulator and how they deal with companies, in my opinion. When the regulator is dealing with a new startup that is seeking permissions, and that company has no customers – and it will likely be some time until they do – the regulator should understand that this company doesn't pose any sort of systemic risk!
Furthermore, the startup probably doesn't have a huge amount of funding to spend on consultants and lawyers. Over time they hopefully will get to a stage where the company will have customers, and funding, and revenue to be able to hire appropriate support for their business. However, if they never get off the ground because they get ground down through the authorisation process right from the very start, I think that does have a very big negative impact on the pace of innovation in our market.
Is it an issue of a lack of continuity, changes in leadership, or new objectives? And what about the Kalifa Review. How would you score progress one year after its release?
Christian Faes: I think it's probably a number of different things. Firstly, we've just gone through a global pandemic, and I understand that the government has had other things that were rightly higher up on their agenda. In the UK before Covid, we also went through the paralysing issue of Brexit, so there have been quite a few years now where sectors like Fintech have not been a key focus.
Having said this, the financial services sector is of key importance to the UK economy, so they can't let this lack of focus continue in my opinion. We have had the Kalifa Review which was commissioned over two years ago by the Treasury. I think it was commissioned due to an actual recognition that more needs to be done. However, we have an almost worse situation now. There was very wide consultation across the sector, including from our Fintech Founders group and many of our members, and the Review really delivered. I think you can fairly say that the Kalifa Review delivered an ambitious roadmap for how to make the UK a global fintech success again. However, we find ourselves now a year after the release of the Review, and next to nothing has actually been implemented.
Is there a fear of insufficient investor protection?
Christian Faes: I think the regulator is always rightly concerned about investor protection. However, I think there also needs to be a focus on consumer benefits.
As a sector I think the Fintech sector could probably do a better job of explaining the consumer benefits that we are working towards – whether that's better access to finance for SMEs, an easier process with getting a mortgage, or giving investors investments where they can earn a decent return. We need to better sell these benefits from the sector, rather than often focussing on the next big fundraising round and this whole 'unicorn' nonsense.
What about early-stage crypto firms in the UK?
Christian Faes: Don't get me started.
The UK has made it very clear that it's not open for business, when it comes to crypto. Unfortunately, I fear that there is just an inherently conservative, and deeply skeptical lens being placed on the sector. Some of that is fair, in that there is a huge amount of noise and nonsense in the crypto sector. However, there is also transformative technology being built – and I genuinely believe that the next Amazon and Google will probably be built in Web3 or the crypto space. I can also say that unless something drastic changes, those businesses just won't be built in the UK nor in Europe.
With my Faes & Co business we are investing in Bitcoin mining, and whilst there are a number of reasons why that doesn't work so well in Europe due to energy issues and so on, there is also a pretty closed mindset to this sort of activity. When setting up this business, for me the obvious choice was the US, and I think that's where the whole crypto sector is largely going to end up – and it will be a real missed opportunity for other countries in my opinion.
Fintech Founders' distributed a survey of its members not too long ago. While the consensus was optimistic, confidence has declined. Is this due to regulatory challenges? Something else?
Christian Faes: Yes, in large part that is the case. It's all of the things we're talking about here. A sense of complacency around the whole Fintech sector from the government, difficulty in dealing with the regulator, and so on, this is all leading to a decline in confidence in my opinion. However, as entrepreneurs, we are optimistic people by nature, and so I think this will get better.
Fintech Founders held a meeting with the Chancellor of the Exchequer recently. Do you feel the interaction will help the industry? Is he supportive of your goals?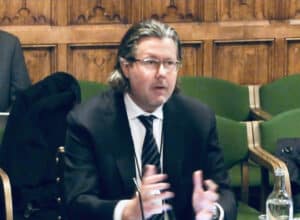 Christian Faes: Like I say, I think the government is generally supportive of the sector. The Chancellor is definitely keen to ensure that the UK remains a leader in Fintech, from what I can tell. However, we just need more action to match the words. The Chancellor seems like a great guy, and he comes from a background in financial services so I think he naturally understands what is needed.
Do you anticipate that the UK can maintain its status as the leading global Fintech Hub if there is renewed support from policymakers?
Christian Faes: Yes, I'm still excited for UK Fintech. I think London has a natural advantage in that it is a city that has the central hub for both finance and politics a short cab ride from each other. London has also been a key global centre for capital markets for a long time, and it's a much less complicated legal jurisdiction than many other parts of the world. So we have a lot of the ingredients which naturally set the UK up for success, however, it's a very global and transient world these days, so this can't be taken for granted.