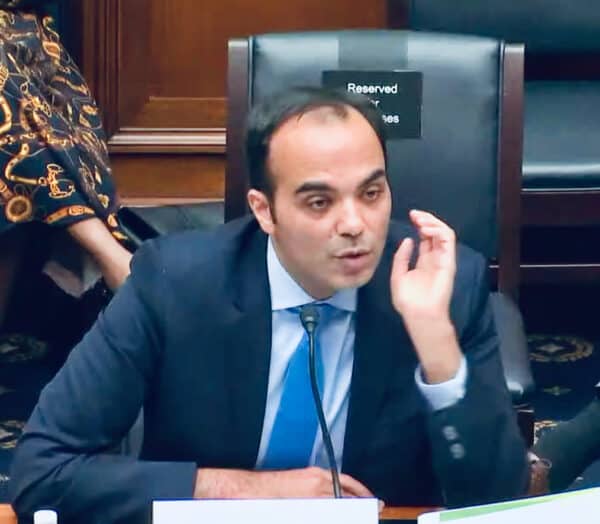 Recently, the Consumer Financial Protection Bureau (CFPB), along with the New York Attorney General, filed a lawsuit against MoneyGram (NASDAQ: MGI), claiming the payments and transfers firm was leaving "families high and dry."
CFPB Director Rohit Chopra claimed that MoneyGram "spent years failing its customers and failing to follow the law" while ignoring customer complaints:
"MoneyGram's long pattern of misconduct must be halted," declared Chopra.
New York AG Letitia James stated that MoneyGram let down their immigrant communities.
"Companies have an obligation to be transparent with consumers, treat them fairly, and follow the law, but MoneyGram repeatedly failed to do so. Today we are suing MoneyGram to correct their unlawful practices and prevent them from harming consumers. New Yorkers can trust that my office will protect them from unscrupulous companies."
In a rare move, MoneyGram fought back against the claims by the two government entities, stating that MoneyGram is:
"… deeply disappointed that the CFPB and NYAG chose to file yesterday's meritless lawsuit and that the CFPB chose to issue two press releases littered with gratuitous and inaccurate statements about the Company and the allegations in the case. The Company is fully prepared to vigorously defend itself and expose the meritless nature of the lawsuit in court."
MoneyGram added that it cares deeply about its customers, as well as consumer protection, saying they have a sizeable compliance team and record-low consumer fraud complaints.
"MoneyGram also created a Compliance and Ethics Committee of the Board of Directors that actively oversees the Company's compliance function, and the Company continuously implements enhancements to ensure that it meets and exceeds industry best practices," said the firm.
MoneyGram labeled the press releases as both "gratuitous" and "unfounded." MoneyGram said it stands behind its customer service referencing a 4.9 rated app.
"We look forward to vigorously defending our compliance program and commitment to consumers in court," said MoneyGram.