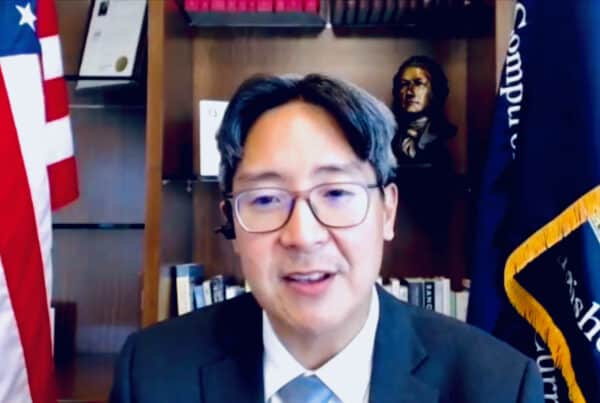 Speaking recently at the DC Blockchain Summit, acting Comptroller of the Currency Michael Hsu took the crypto industry to task in light of the spectacular collapse of TerraUSD (UST) – an aspiring algorithmic stablecoin that failed in its mission. Hsu lambasted the sector of Fintech as too risky and the "crypto economy's dependency on hype."
The head of the Office of the Comptroller of the Currency pointed to three industry failings:
Crypto is highly fragmented and prone to hacks.
Contagion risks are real.
Custody and ownership rights are underdeveloped for the size, scope, and ambitions of the industry.
The above characteristics do not align with traditional financial services – an industry that is the second most highly regulated in the world. The TerraUSD debacle has become the poster child for the shortcomings of the entire digital assets industry.

Hsu explained his perspective on the challenge:

"A hype-driven economy presents real challenges for those interested in truly productive innovation and in protecting consumers. There is real potential for positive and transformative change with digital assets. And ensuring inclusion and access to anyone willing to invest the time and effort to learn about those opportunities could facilitate wealth building for those typically shut out from such opportunities. However, the hype and the associated vulnerabilities noted above make the crypto space very dangerous for investors of modest means. The TerraUSD holder stories are heartbreaking and a strong reminder that hype is not harmless. Given the massive inflow of venture capital dollars into the space, my fear is that the hype problem may get worse before it gets better."

Hsu stated that he is a "crypto skeptic" but understands its potential. In the current policy environment, crypto innovators should be working hard to assist regulators and elected officials to help balance innovation with investor protection. Another TerraUSD-like collapse could be the end of the sector or cause irreparable harm. The collateral damage from the ironically labeled stablecoin is already undermining more prudent crypto entrepreneurs as policymakers tend to lump all crypto together.

Sponsored Links by DQ Promote