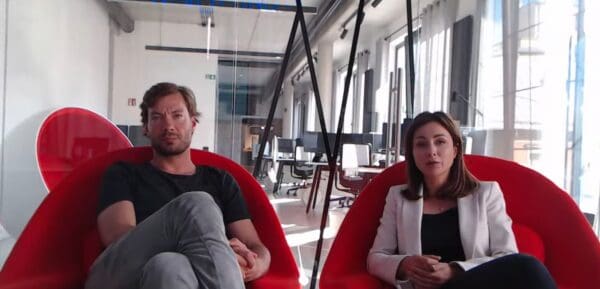 TWINO, a peer-to-peer lending platform and emerging brokerage, is planning to raise capital on Seedrs, a leading UK/European investment crowdfunding platform. Twino said it will officially make the announcement later this month along with more details on the equity offering. TWINO has bootstrapped its operations since its inception as a consumer, business and real estate lending platform. The investment offer is specifically for TWINO Investments, a relatively new segment of the business.
Based in Latvia but operating in multiple countries in Europe as well as Vietnam, TWINO Investments is a licensed investment brokerage company approved by the Financial and Capital Market Commission of Latvia (FCMC).
In late 2021, Twino announced it would transition its business model to offer new services and expand product offerings. The new offerings include equities, bonds, CFDs, ETFs and more. All of this is enabled by the financial services license.
Roberts Lasovskis, Chairman of the Board of TWINO Investments, commented at the time of the announcement:
"Acquiring the license has been time-consuming and challenging, but it's absolutely worth it. It is very likely that the licensed companies will be the first choice for investors, and we can already see the growing investor interest, due to more security and the reimbursement guarantees that a regulated environment will provide."
Last month, Anastasija Oļeiņika, CEO of TWINO Investments, announced topping €1 billion in investments sharing:
"€1 billion is a significant milestone not just for the TWINO Investments team, but also for our community. It embodies the trust put into us by our growing community of 58,000 investors as well as many efforts put into developing our product and delivering on our promise of customer service and investment opportunities."
Over the years, TWINO has originated over €1.2 billion in loans but it is now transitioning to a securities model for these assets. Like many other P2P lenders have realized, it is easier to scale using structured products. While TWINO has not mentioned engaging with institutional investors – it would be surprising if they did not tap into this money to fund these assets. Armands Broks, founder of TWINO, recently noted that "retail investor participation still makes up only 5-7% of total trading volume in Europe, compared to more than 25% in the U.S.," thus there is significant room for expansion. Broks pointed to the "neo-broker" market (think Robinhood or eToro) as a goal as these types of investment platforms appeal to younger investors and Europe is a relatively unserved market.

The new strategy will also incorporate investor protection criteria with compensation available under EU rules. The new loan bundles will hold maturities of between 3 to 60 months and come with a fixed return. The secondary marketplace will remain operational.

In an AMA from last week that involved both Broks and Oļeiņika, the company briefly addressed the forthcoming securities offering expressing their interest in engaging with their users providing an opportunity to support the company's growth. While they are not currently pursuing venture capital, this may take place on down the line. The equity offering will utilize the Seedrs Nominee structure which involves certain investor rights which can be beneficial for shareholders with details emerging later this month. TWINO is currently accepting registrations for investors to be notified when the offering is live.

Have a crowdfunding offering you'd like to share? Submit an offering for consideration using our Submit a Tip form and we may share it on our site!

Sponsored