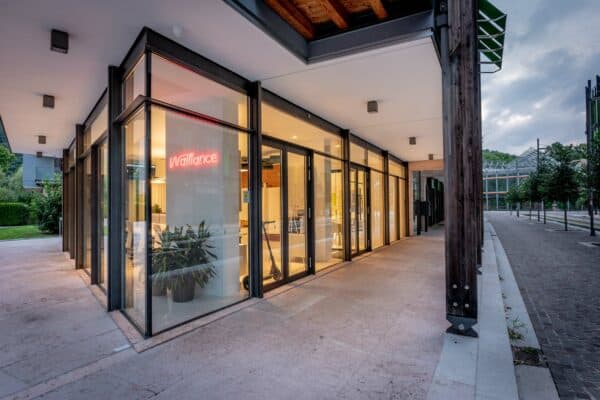 Giacomo Bertoldi, CEO of Walliance, has been appointed as the new Chair of EUROCROWD. Bertoldi will be taking over from Christin Friedrich, founder and CEO of Innovestment. The selection of Bertoldi was made during EUROCROWD's meeting last week and he will serve as non-executive Chair until June 2023.
Walliance is an Italian real estate crowdfunding platform that offers both debt and equity opportunities. Walliance also is a digital publisher appealing to a "premier audience." The company is in the process of gaining ECSPR [European Crowdfunding Service Provider Regulation] approval thus enabling pan-European securities offerings.
Bertoldi issued a statement on the news of his selection saying they are living through historical times:
"Yet, having the opportunity to help the most important, independent industry network for crowdfunding in Europe – with the new ECSP Regulation just around the corner – it is not only an honour, but a great responsibility to assume the role of Chair at EUROCROWD. I am sure, that together with EUROCROWD, we – the crowdfunding industry – will be able to bring to the entire sector a new breath of innovation within an increasingly consolidated market. I would like to thank Christin for her passion, she has been truly invaluable to Eurocrowd and I am happy that she remains among our honoured members."
EURCROWD stated that the incoming Chair's role will be shaped by the implementation of ECSPR leading the market with the support of the EUROCROWD team and the Non-Executive Board that will fundamentally change access to finance for small- and medium-sized enterprises across the EU.
Francesca Passeri, Deputy Director at EUROCROWD stated:
"We are excited to have Giacomo assume the Chairmanship. He is a highly experienced professional that has embraced the challenges of our sector under ECSPR early on. His strong involvement in the two major European markets in which we expect to see significant competition is very important as we are going to help European policy makers to monitor market developments."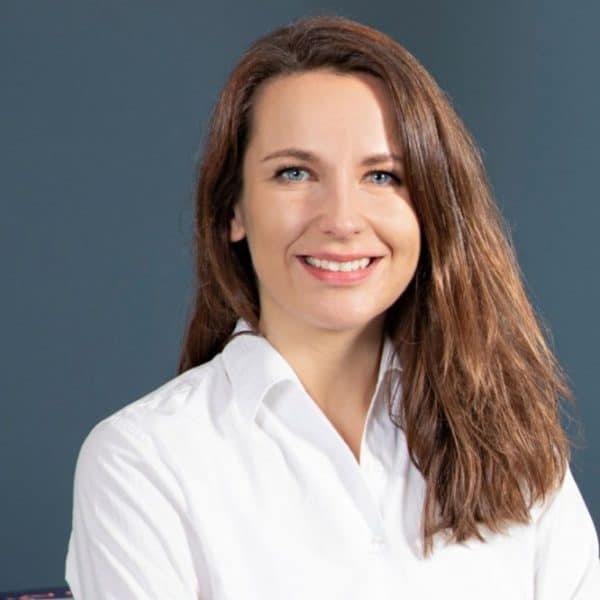 After five years as Board Chair, Friedrich stepped down from her role citing personal reasons and thanked the members of EUROCROWD for their support and dedication to the organization and their support of her work. Friedrich is the first Board Chair since its creation in 2017.
Friedrich said the crowdfunding is not just a financing instrument but a mindset:
"Together we are stronger. Its spirit is collaboration and co-creation. Enabled by technology everybody can find their crowd and become an investor. Crowdfunding is only a decade old and already has proven its huge value multiple times for the citizens of Europe and beyond. Enabling thousands of entrepreneurs, innovators and change-makers to finance themselves through their community. By today already many billions of EUR have been invested into young ideas and businesses by millions of people! Crowdfunding platforms, both financial and non-financial, make this all possible."
EUROCROWD noted that Friedrich has been an inspiring force for the industry, supporting the sector of online capital formation helping to prepare for ECSPR.
Oliver Gajda, EUROCROWD Executive Director, commented:
"Our work and our success is depending on the trust we can build among our members and policymakers, and Christin Friedrich has been a wonderful and focused voice in our sector. We are grateful for all the positive input she has given and thank her for all her efforts. The work of our members in our board is often not visible to the outside, but without the perseverance of our Chair during the past five years, we would not have been able to deliver the results we brought to the sector."
Friedrich will continue to be an advisor to EUROCROWD and will be named Honourable Member, to join Alex Raguet, the founder of Lumo and founding Board Member of EUROCROWD.

Sponsored